Matthew Smith
Matthew Smith studied Creative Media Production at Barking & Dagenham College and was awarded Distinction, Distinction, Merit. After college, Matthew went onto study Film and Moving Image at Norwich University.
During his time at Barking & Dagenham College, Matthew learnt a variety of disciplines within Media, for example, graphic design, video editing and on set location filming – all which provided him with the skills and knowledge to excel in further opportunities.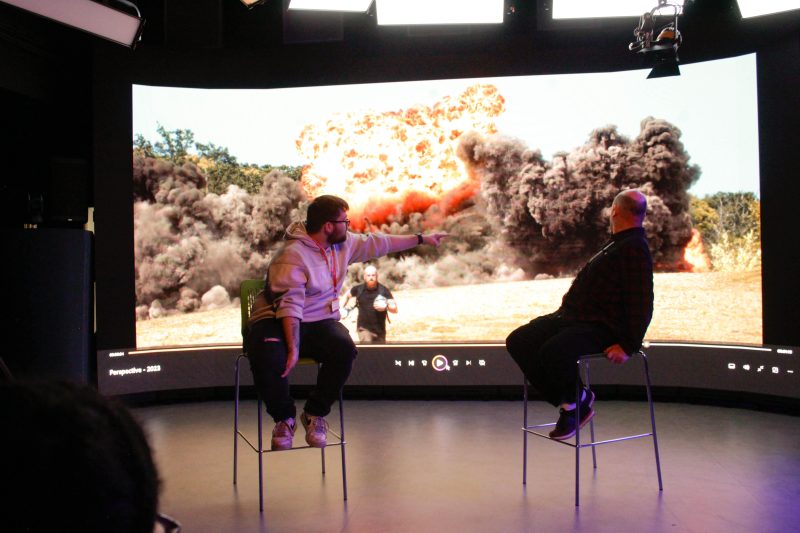 After completing university, Matthew took time away from academia to build on his professional experiences. He worked on many short films and competitions, as well as submitting his films to various film festivals, before going back to education to complete his Master's Degree.
Matthew's success has not gone unnoticed, and we were very excited to welcome him back to Barking & Dagenham College to show a screening of his graduate film, 'Perspective' - a film that gives a glimpse into an autistic boy's life, showing how he can transform a usual day into an adventure.
Matthew says coming to BDC allowed him to build his confidence, his work ethic and his communications skills, changing his whole perspective on what it means to be successful.
Already gaining experience in short films and corporate work, he hopes to see himself in the future becoming more specialised in feature-based camera work.
BDC is a special place to me because it wasn't just about the grades and academics, they saw my potential and really helped me excel. From then, the opportunities and support were endless, and from this, I've achieved a lot of personal goals.
You can view Matthew's graduate film here: Perspective