This flexible and intensive course is personalised to address the areas you want to focus on to progress in your life and career goals.
Studying basic maths can help develop those all-important analytical skills needed for problem-solving across a wide range of situations – from purchasing a house, understanding mortgage rates and navigating percentages.
As well as helping in everyday life, good numeracy skills could unlock job opportunities and lead to higher wages, or prepare you for further study.
Funded by the Government, as part of the Skills for Life, this course is part of the Multiply project.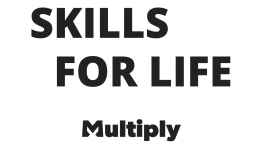 On this short course, you'll learn:
Whole numbers
Fractions, decimals and percentages
Using common measures
Shape and space
Handling information and data
As well as learning the important maths skills in these areas, you'll also learn how to apply these into your personal life and at work.
There are no exams. You'll be informally assessed throughout the course to check your progress and understanding.
This course is FREE for adults aged 19+ who don't already have GCSE Maths, or equivalent, at grade C or above.
By the end of this short course, you'll have developed a range of numeracy skills and boosted your confidence using numbers. You'll also have gained a qualification to add to your CV.
There are a range of other short courses within the Multiply project, which could also support you towards your life and career goals.
Or, if you'd like to further your numeracy skills after completion of this course, we offer a range of Level 1 and 2 courses in Finance & Accounting.