If you've been managing people within your work for some time but want to take the steps to further your career - then this CMI Level 5 Diploma in Management and Leadership is for you.
CMI Level 5 Diploma in Management and Leadership qualifications are designed for middle managers as well as those aspiring to senior management and Chartered Manager status who want to develop key skills such as managing resources, managing quality and improving leadership.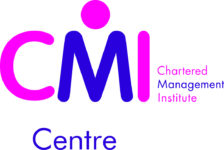 Study on this course and you'll cover modules including:
Managing Stakeholder Relationships
Managing Change
Planning, Procuring and Managing Resources
Managing Quality and Continuous Improvement
Principles of Marketing Products and Services
Using Reflective Practice to Inform Personal and Professional Development
Principles of Leadership Practice
Assessment is via written assignments.

Most course units are assessed and verified internally and then sent to the Chartered Management Institute for moderation.
To study on this course you'll ideally have successfully completed the Level 3 Principles of Management & Leadership course - or have a similar qualification.

You'll need to have appropriate management experience in the workplace.

Good levels of written English and computer skills are also required. You may be asked to sit an initial assessment at interview to show proficiency
This course is suitable for those who have experience at an appropriate managerial level
On successful completion of a Level 5 Qualification in Management and Leadership, a number of progression opportunities become available:
Enhance your professional status by upgrading your CMI membership
Progress to other qualifications at the same level (e.g. from Level 5 Award to Level 5 Certificate etc.)
Progress to other qualifications at the next level (e.g. from Level 5 Certificate to Level 6 or 7 Certificate)
If you're staying in work, you'll find that completing the course will help you progress in your managerial career.
Student Membership of the Chartered Management Institute (CMI) will be included in the course and full membership offered to you on completion.