Develop the skills and knowledge you need to manage people effectively on this CMI accredited course.
You'll focus on people and operational management principles and practices to support you as you pursue a leadership career.
You'll develop an understanding of effective resource management, relationship building, conflict management and results-driven leadership.

This course is particularly suitable for first-time managers, or those with industry experience. Student Membership at the Chartered Management Institute (CMI) will be included in the course and full membership may be offered to you on completion.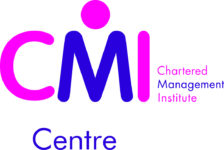 On this course the modules you'll cover include:
Principles of Management and Leadership
Managing a team to achieve results
Contributing to the delivery of a project
Managing Budgets and Resources
Principles of health and safety in a work setting
Managing Quality to improve outcomes
Managing own Personal and Professional Development
This course will be assessed through written assignments.

Most course units are assessed and verified internally and then sent to the Chartered Management Institute for moderation.
You'll need English GCSE at grade 4 (C) or above - or the equivalent qualifications - to study on this course. Alternatively we may ask you to undertake a short English or maths assessment pre-enrolment to show proficiency.
This course is suitable for those who have experience at an appropriate managerial level
On successful completion of this course you may be able to progress onto the CMI's Diploma in Management & Leadership at Level 5 if you have sufficient management experience.
If you're already employed, you'll find that completing this course will provide you with the management skills you need to further your career.