This course is designed for site managers and assistant site managers working in the construction industry and is a great option if you're looking to develop your skills, knowledge and understanding in order to progress further in your career.
You'll be taught in the classroom by industry-experienced professionals from the Construction Management industry.
This course includes student membership of the Chartered Institute of Building.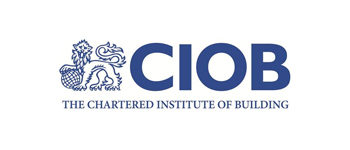 You will study a range of key construction-related topics such as:
Project Planning, Control, Monitoring and Risk for Construction
Managing the Quality of Construction Works
Managing Health, Safety and Wellbeing in Construction Works
CIOB Level 4 Certificate in Site Management Syllabus
You'll also have access to the CIOB Moodle website, which offers a range of online study materials, free membership to the CIOB Novus local hub, use of the CIOB portal for CPD and the use of their Library.
You will be continuously assessed throughout your studies. This includes written assignments, report writing, and presentations.
This course is ideal for experienced site-based supervisors or managers with 3 years construction experience who wish to improve their knowledge, skills, and progress further in their management roles.

To join this course you'll need to have Levels 1-2 in Maths and English.
On successful completion of this course you will be awarded the CIOB Level 4 Certificate in Site Management.
You'll be able to progress to the Level 4 Diploma in Site Management, which will provide the next step towards the CIOB Level 6 Chartered Management Programme (MCIOB) if you choose to take your studies further.
You'll be academically qualified and have gained a CSCS card, after passing the applicable CSCS tests.
Completion of this course could also support you towards promotion to more senior management roles in the construction industry.