8th June 2023
Students at BDC have been experiencing the great outdoors as part of their studies.
Students on Public Services and Protective Services courses at the college have enjoyed taking part in a mixture of outdoor day and residential trips; they were able to focus on life skills, team building, leadership, confidence, and independence, all skills which will be vital for them in careers in public service.
On the trips, students are introduced to new experiences in unfamiliar environments, taking them out of their comfort zones and helping them to build mental strength, resilience and stronger team bonds with their peers and tutors.
These annual activities play an important role in widening the young people's horizons, many of whom have not had similar experiences before; one student said it was "An amazing self-development opportunity, I have never travelled outside of Dagenham before or tried any of these activities."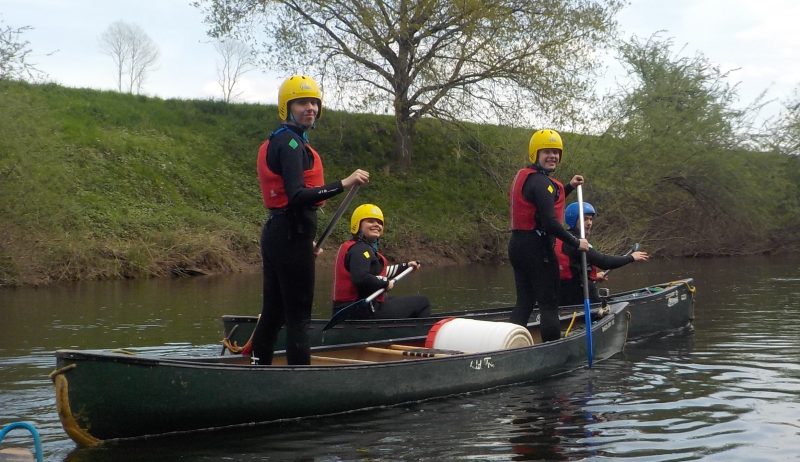 Public service students completed an 8-mile hike to Stubbers Adventure Centre in Upminster; they camped there and took part in outdoor activities including archery, climbing and raft building.
Protective services students went on a 5-day residential trip in Wales, undertaking either a 22-mile hiking or 26-mile canoeing expedition and many other life changing experiences such as gorge walking, climbing, and caving; the activities helped them to learn about their strengths and weaknesses and focus on how these skills transfer to the workplace.
The culmination of the week had the students reflecting on what they had gained from the experiences and presenting these to their peers. One of the students commented: "I have learnt that although I may feel uncomfortable in certain situations (such as when we did caving), I can find techniques to push through this. It has taught me to problem solve and I feel proud of my achievements."
I am so proud to see how our students challenged and overcome their fears over the week. These opportunities and experiences are golden.