18th November 2019
Students raise £1000 for Children in Need
Students and staff at The Technical Skills Academy in Barking raised almost £1000 for Children in Need last Friday.
They carried out a wide range of activities throughout the week, the highlight for many being the opportunity to splat fellow students and staff in the face with a 'pie'!
Catering students baked cakes, media make up students painted faces and students organised a number of fundraising games including crazy golf.
Tutor Jennifer Forster who coordinated the activities said: "We had a great day of different activities with students taking part in make-up, pie in the face, selling cakes and raffle tickets. So far we have raised £915 and we are still selling raffle tickets to get to our target of £1,000.
"Well done to all the students and thank you to the intrepid staff and students who took a splat in the face for Children in Need!"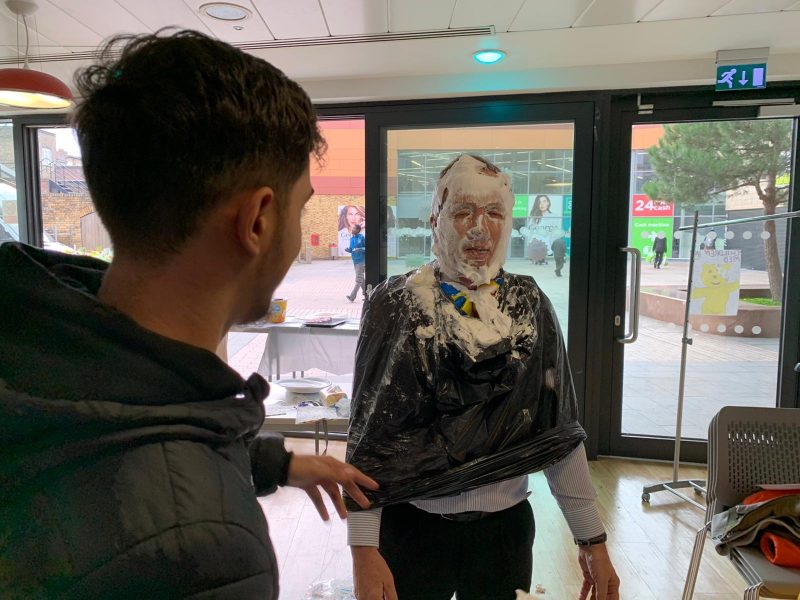 English teacher, John Peacock, gets pied in the face by Barbering students at the Technical Skills Academy