26th October 2020
Students at Barking & Dagenham College have put their art skills to the test to celebrate national Colleges Week
The art and design students were asked to come up with creations to fit the themes 'love your college, love yourself and love what you do' - and they didn't disappoint!
The finished pieces included a wide range of formats. There were self-portraits, wire sculptures, clay work, paintings, jewellery pieces, print making and even paper folding creations.
Emmanuel Oreyeni, from Barking, was one of the students who submitted his work. His colourful design incorporates the Barking & Dagenham College building with a series of hearts.
Emmanuel said: "The reason why I decided to do this piece was of the fact that the theme reflected the college. Not just as students loving the way teachers teach but also teachers having the love for encouraging us to do the best, even in the mist of Covid-19."
Paul Schofield, Curriculum Manager for Creative Industries added: "The pieces really demonstrate the talent of the students. You can see by their work the high levels of creativity, problem solving and craft finish. It's great to see."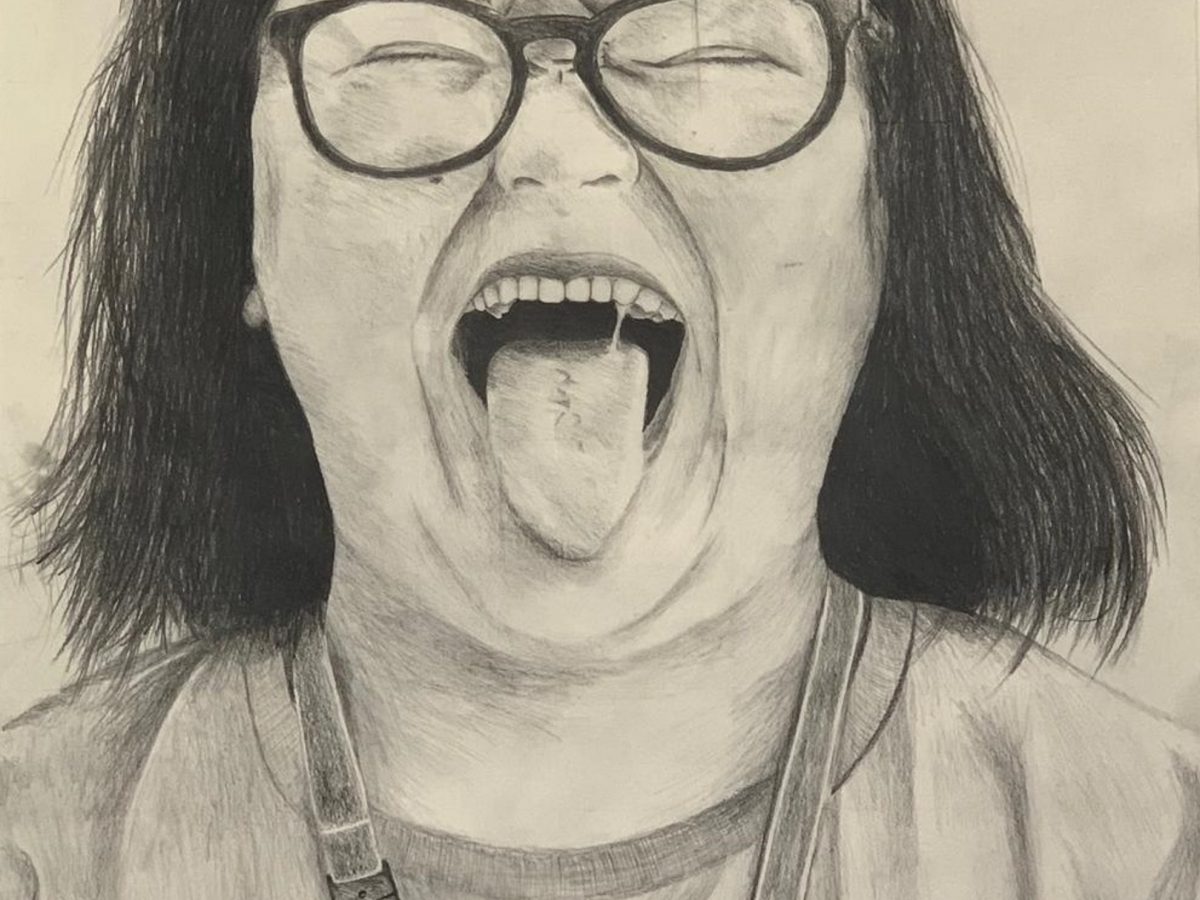 Self portrait pic high res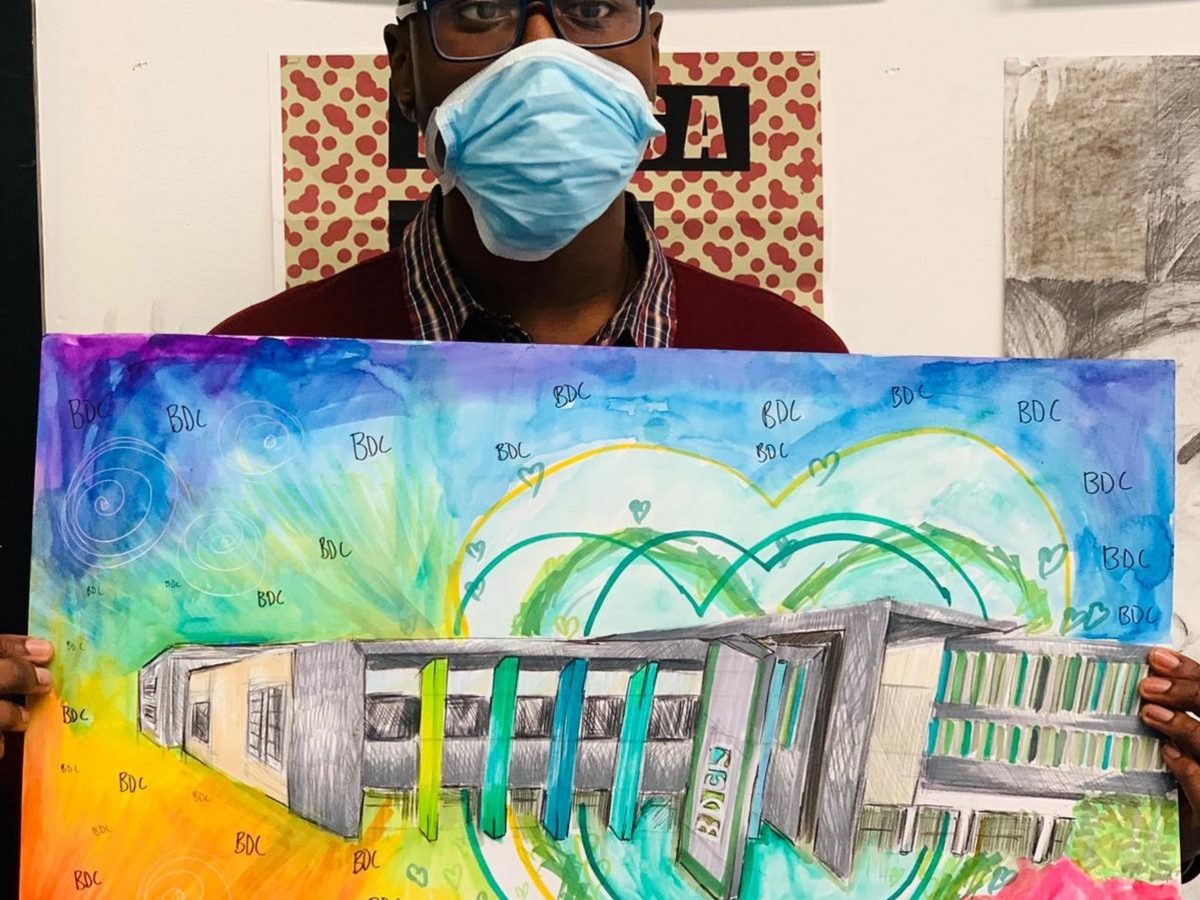 Emmanuel with art work high res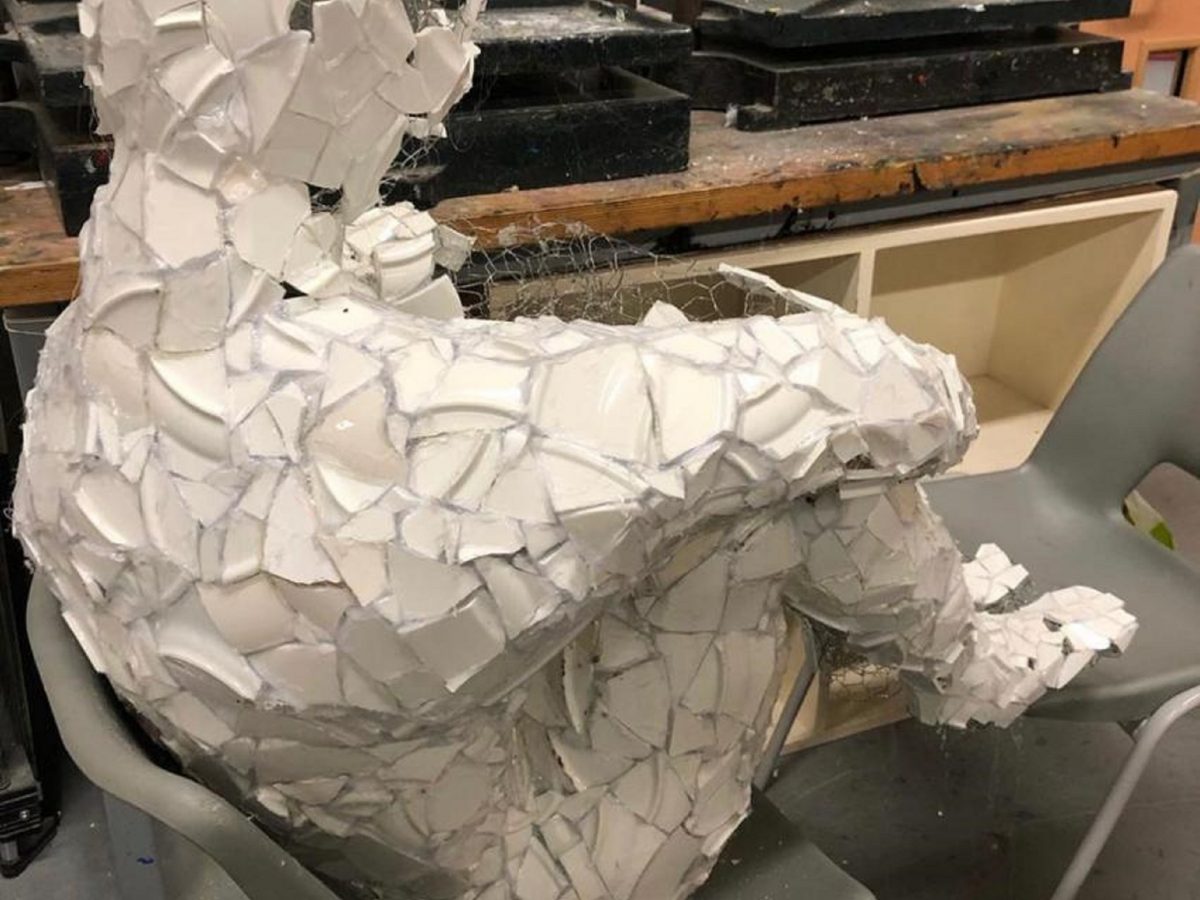 Wire construction high res