20th November 2023
A group of students joined forces with the Royal British Legion this month to help raise over £10,880 for the Poppy Appeal.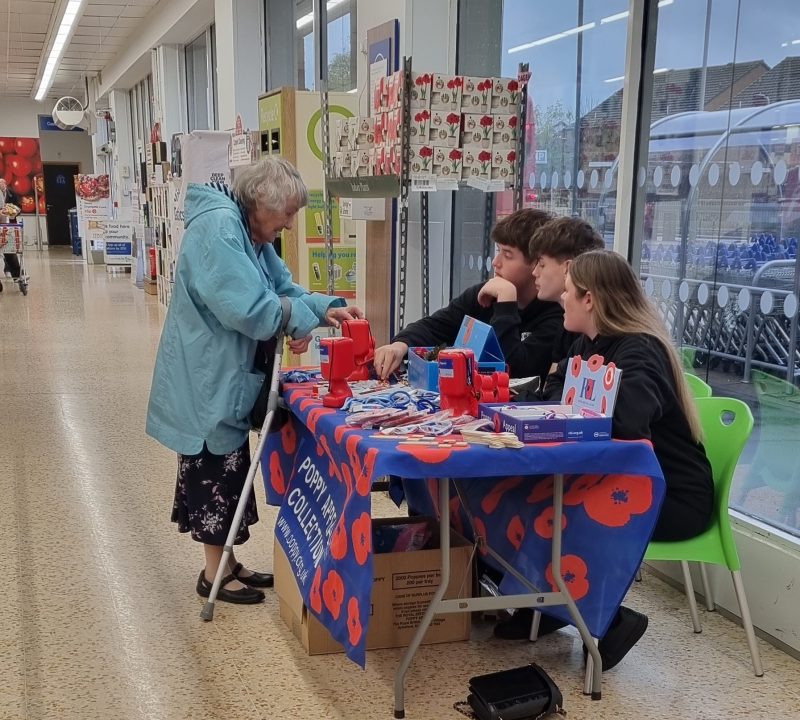 The Protective Services students from BDC worked with the Elm Park Division of the British Legion to sell poppies across the Rainham and Elm Park areas. The British Legion is the country's largest Armed Forces charity which offers help and support to serving and ex-serving personnel and their families. This can include everything from providing advice and guidance, to recovery and rehabilitation, through to transitioning to civilian life.
Setting up their stalls in a number of local Tesco's, the students were delighted to be able to get out into the public and help raise awareness and money for the appeal.
In total, 46 students took part in the fundraising campaign. Manning their stands for a total of two weeks - including weekends and evenings - the students were determined to raise as much money as they could. Showing just what they can do, their hard work has certainly paid off!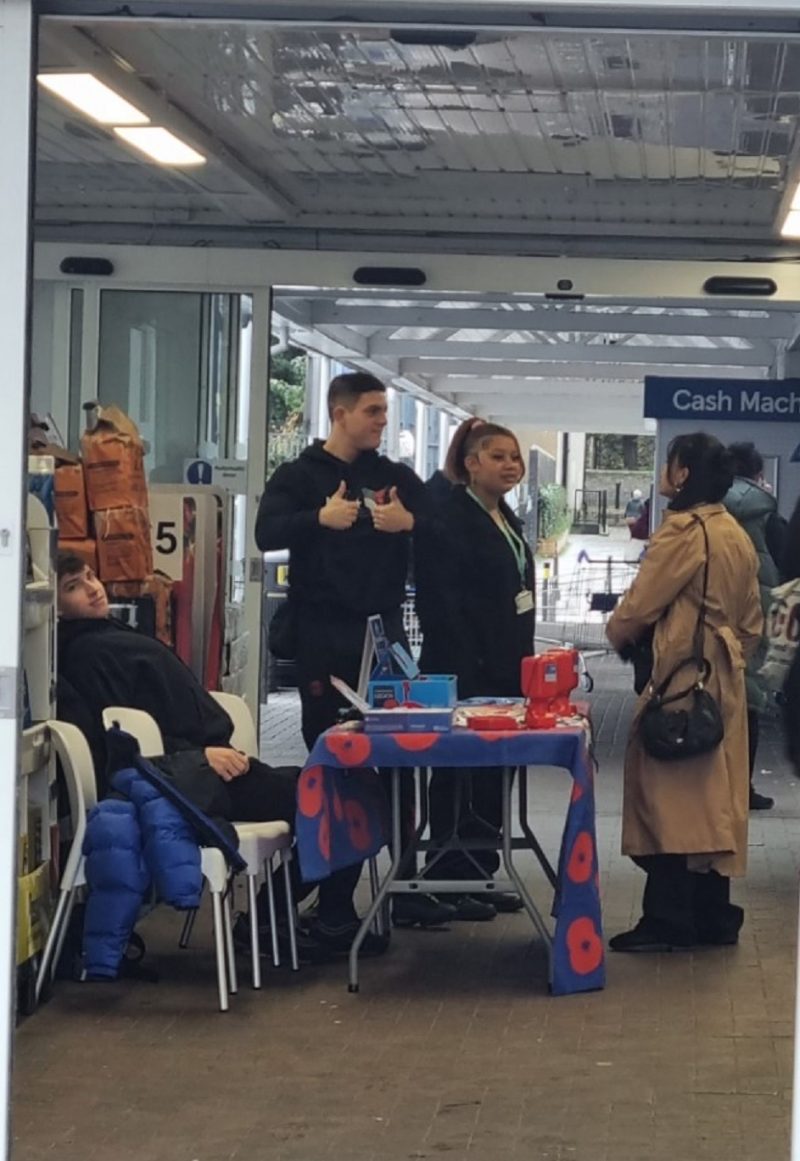 The students raised an incredible £10,880.16. Last year they helped raise £10,858 so this year has just beaten that record – making it the highest amount the students have ever raised for the appeal!
Ryan Karrer, Public Service Lecturer at BDC commented: "It's always been important for us to make sure our students support charities like the British Legion, and we've been involved with the Poppy Appeal for many years now. It's a brilliant way of allowing the students to give back to their local community and it puts their event and organisation skills to the test too. It was great to see how the students worked together and how they really focused on meeting their objectives. They worked incredibly hard, and they should be very proud of what they've achieved. We certainly are!"