28th February 2023
One of our students has had his first book published.
Zlatin Milev, 20, is studying Production Arts at the College. It was being a fan of author Stephen King alongside romance poetry, that gave Zlatin the idea to write his own horror fiction. His novelette 'Tidal Invasion' combines both genres. Set in a small town, what starts out as a bright, pleasant day turns into something else entirely, and one that the towners never expected.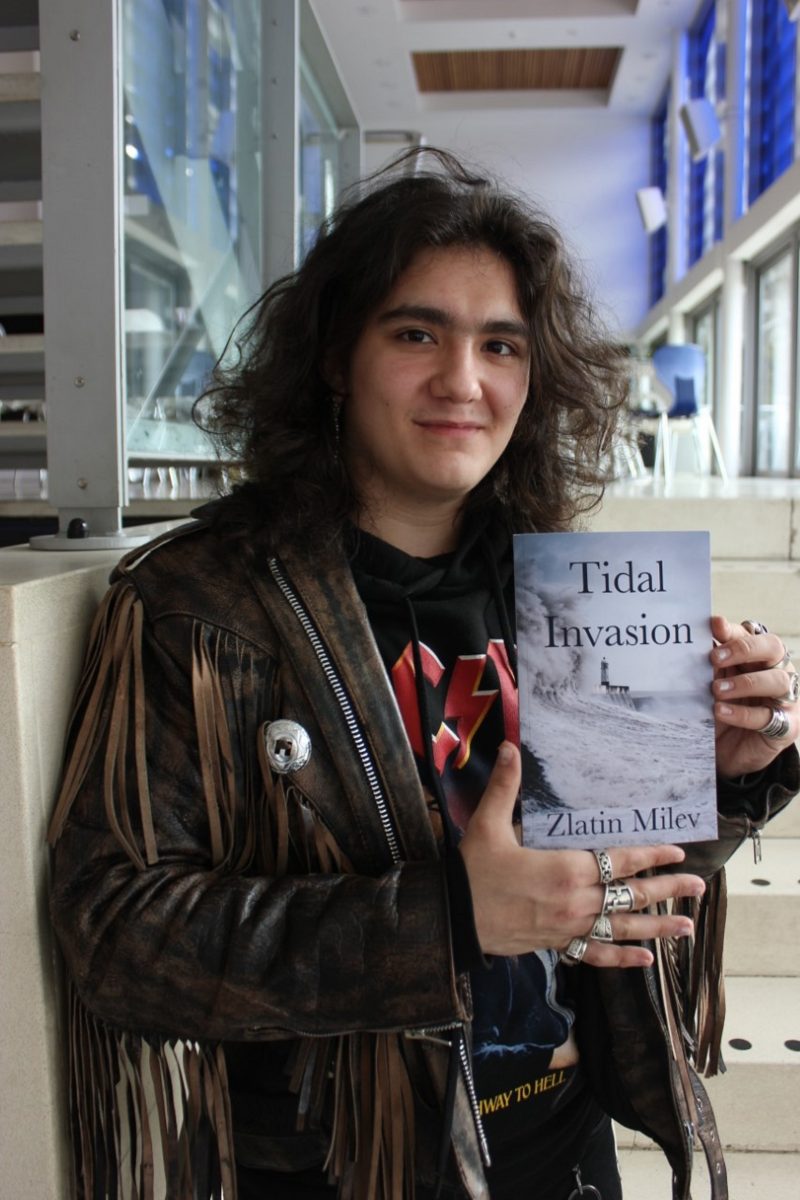 Zlatin explains: "Stephen King's work is a great example of how anything can become scary if you want it to be. It's how it's portrayed in the writing and that's the same with poetry. I have always been interested in words and rhyming and how you can convey so much with just a few phrases. It's what made me want to write."
It was doing creative writing tasks while studying English that Zlatin found he loved the idea that you can create totally new worlds through writing and how things can be changed through simple images or sentence structures.
While Zlatin wanted to take his time to create his story, at the end of last year, he finished writing and set about publishing his book. He searched for just the right cover illustration and ways to get his book out to the public.
As a result, Zlatin's self-published book, 'Tidal Invasion' is now available to buy on Amazon, in both a paperback version and as an e-book.
Zlatin is not stopping here though - he is already working on other books, including a poetry book. As a keen guitarist, Zlatin is also working on a music album, both as a solo artist and with his band 'Until Revolution.'
To buy a copy of 'Tidal Invasion' visit: Tidal Invasion: Amazon.co.uk: Milev, Zlatin: 9798368226606: Books