22nd June 2023
In a show of community spirit, BDC sports students organised Rush Green Primary School's sports day this week.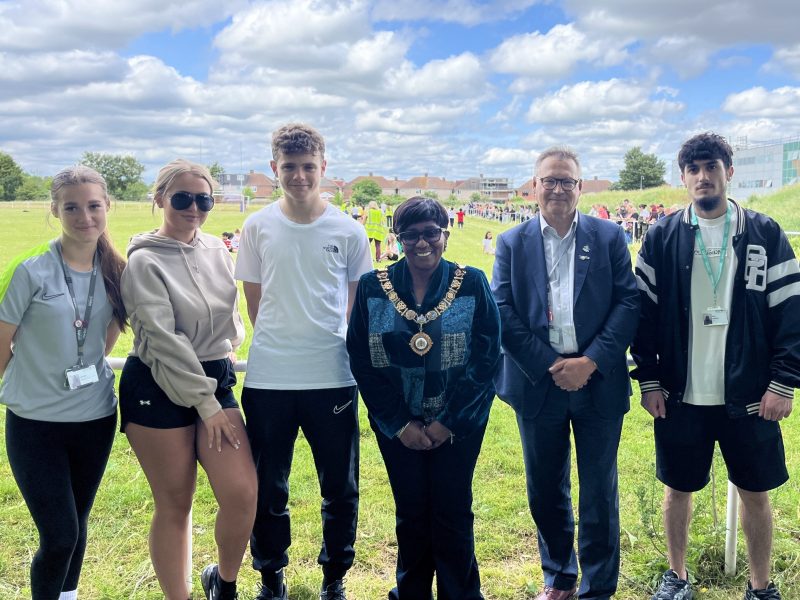 It's something that our students have been doing for the local primary school for nine years now.
With 120 children in each year group from year 1 to year 6, the event ran over four days and was no small feat for the students to organise. They liaised with the school to plan out activities, and created a leaflet for the school to share with parents and carers explaining what activities would happen and when.
The events included sports day classics such as egg and spoon and relay races, but also some different activities including a penalty shootout.
The College also provided the use of its large sports field for the event, which offered ample space for parents and carers to cheer on the children. The College and school are just across the road from each other, so it makes perfect sense for them to collaborate.
Hair and Beauty students made the most of the opportunity by setting up a stall offering treatments to the crowds of parents and teachers.
Organising a sporting event is one of the units our students need to complete to get their BTEC and having the opportunity to do this lovely event for our community is fantastic.

The students had to plan, organise, deliver and review the whole event by themselves, with no tutor support – from creating the materials for marketing, communicating with the school and the Mayor of Barking and Dagenham, who attended. They ran it from start to finish over the four days. It has been very successful.
It has been an enjoyable few days welcoming Rush Green Primary School to Barking & Dagenham College for their sports days. I have been involved in the organisation of the days as part of my coursework. It has been a great atmosphere!