27th October 2023
New students got a taste of college life this week, as part of Barking & Dagenham College's Freshers Fair.
Over 100 students took part in the events which featured live entertainment, delicious food and a chance to find out about the college's clubs and societies.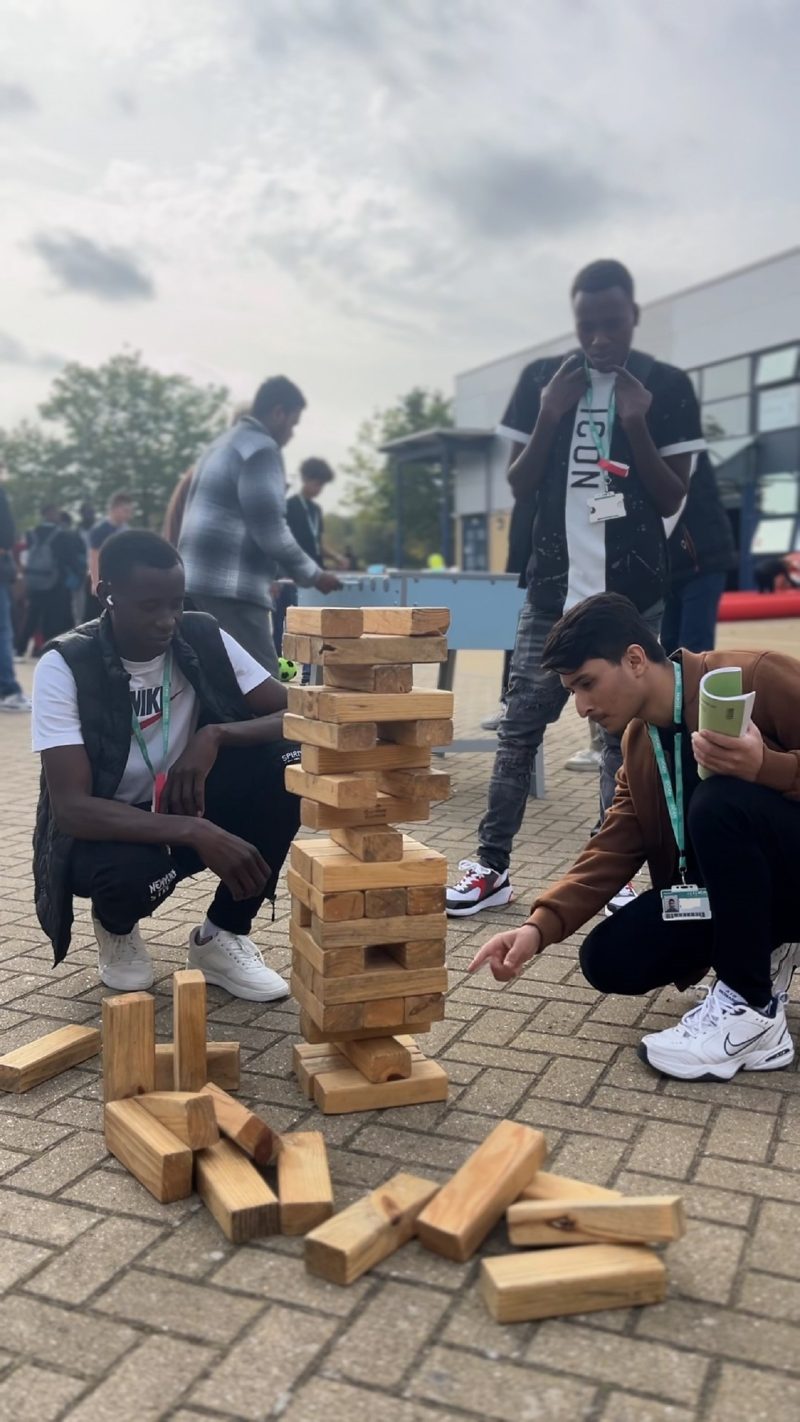 Freshers Fair at Barking Dagenham College Students enjoy giant jenga
The students were also able to check in with local businesses and employers to see where their studies could take them in the future.
In addition, it included interactive games such as giant jenga and table football and the chance to win prizes. During the events, students even challenged the College's executive team to a dance battle!

The atmosphere was fantastic, with everyone really getting involved and enjoying the activities.
Events like this really help the students meet their fellow peers and learn what is going on in and around the campus and it certainly proved a successful event!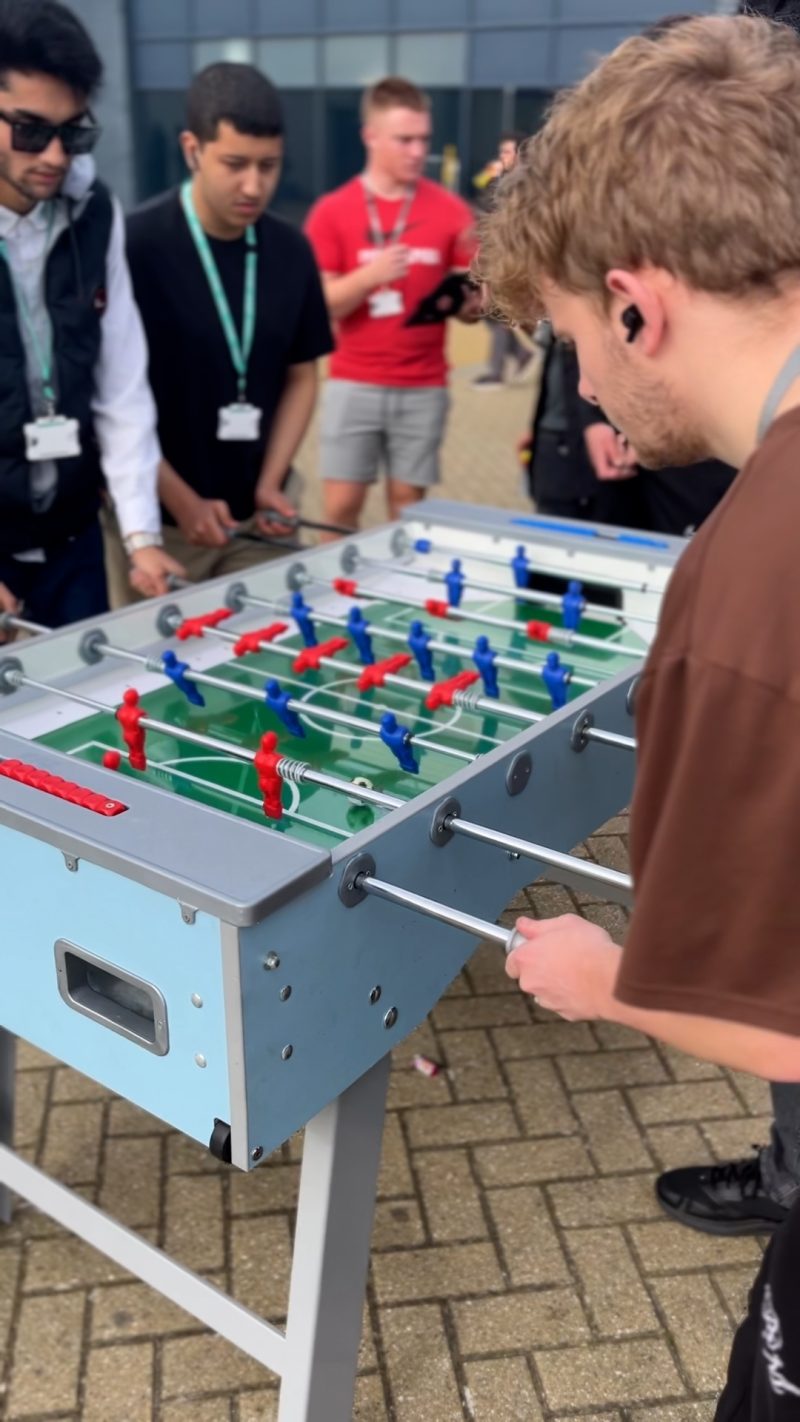 Freshers Fair at Barking Dagenham College Students enjoy table football