9th June 2023
Student Sport ambassadors organised an active fun day for fellow students at Barking & Dagenham College, to help promote wellbeing.
Eight ambassadors, along with BDC's women's football development Apprentice, secured funding from the Association of Colleges to run active events for students.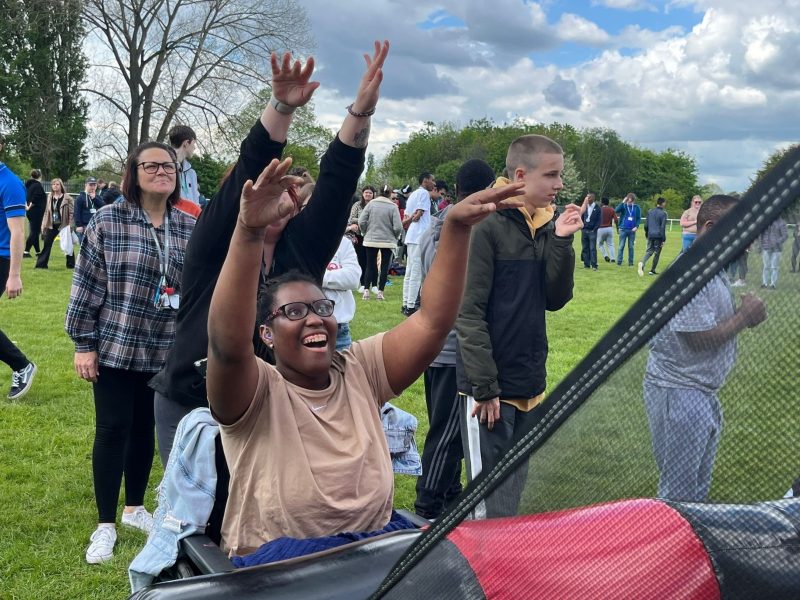 The purpose of the funding is to promote physical activity, enhance health and the social and mental wellbeing of students. The money has enabled them to run a series of events throughout the academic year and this was the third such event.
With the sun shining, 120 young people enjoyed the free fun day activities including inflatable penalty shoot outs, inflatable goals and other physical activities such as tug-of-war.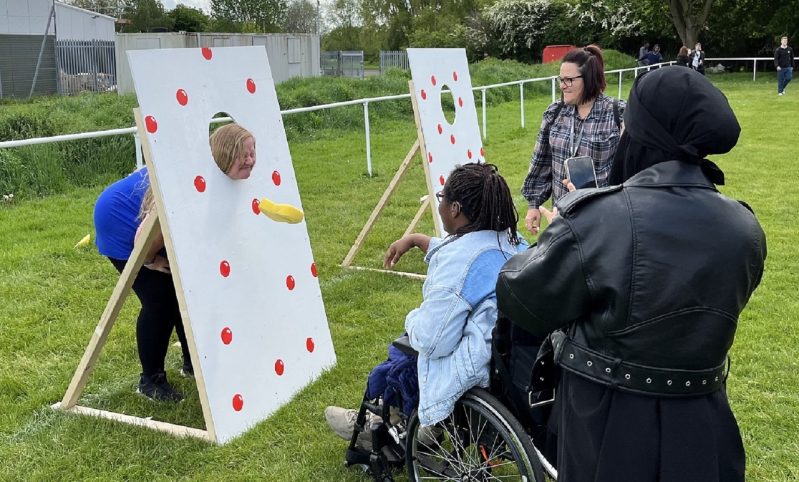 Emma Keegan, Sports Centre and Commercial Hire Manager explains: "Through the project, they have learnt how to apply for funding, plan and run events and build on their teamwork and leadership skills.
"What's more, many more students across the College have benefited both physically and mentally from joining in these fun activities."