22nd April 2021
A former BDC student has landed a teaching job at the college.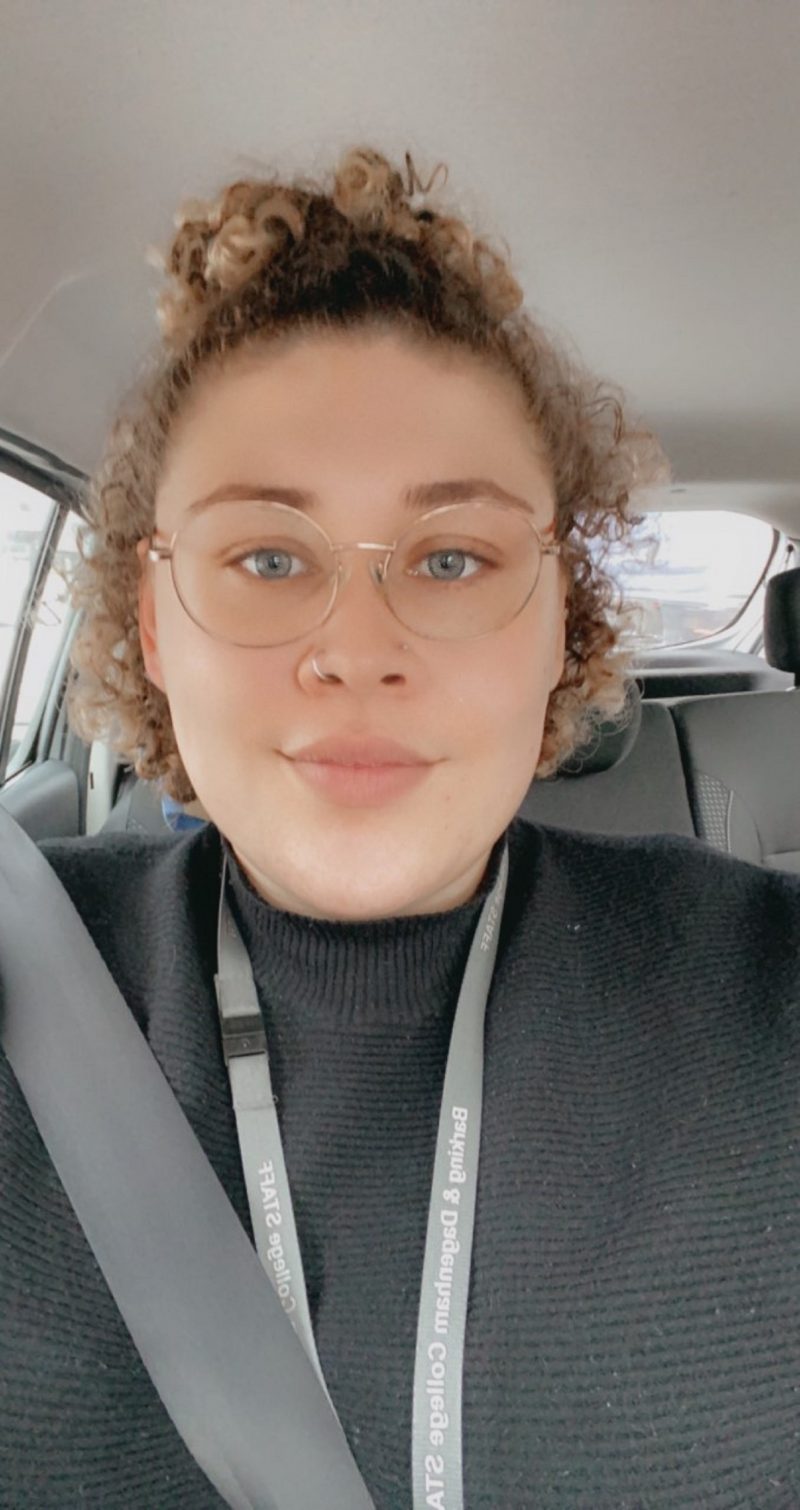 Mercedes Cole1
When Mercedes Cole started studying sports at Barking & Dagenham College, she never thought that years later she would end up finding her dream job back at the same college, but that's exactly what she has done.
Mercedes, 26, from Redbridge, had always enjoyed sport so deciding to study it at College seemed a good fit.
After completing her courses she was offered a job at the College gym to pursue a sports and fitness instructing career.
She loved her work but when she heard about the Young College programme based at the College she knew she wanted to volunteer there.
Young College is an alternative education provider for kids aged 14-16, offering full-time programmes that help address particular issues that some young people may have that could have impacted their ability to succeed at school.
Mercedes says that she was drawn to the role because of her own personal background. As she says: "I didn't have the best upbringing and had to deal with things that I felt would help me relate to the students and that was important to me. I wanted to support others to make the most out of their opportunities too."
It was a great decision and within three months Mercedes was offered a permanent role as part of the team as a learning support practitioner. Having enjoyed three years working there, Mercedes felt it was time for another challenge and decided to become a lecturer.
It was a natural progression, therefore, to look for a position within the College, and happily she is now a lecturer as part of the Horizons team at Barking & Dagenham College.
Horizons provides courses for students with learning difficulties and disabilities to develop knowledge, skills for life, and an understanding of working life. It means that no two days are the same for Mercedes, and she gets to teach a range of subjects from number skills and English and even still manages to teach sport every week too!
It's the perfect job for Mercedes and one she is very happy to be in. Mercedes adds: "I love my job and the team I work with. When I first started studying at the College I never thought that this would be the career path I'd be taking. The College has supported me all the way through and I really feel I'm in the perfect job for me. I really enjoy supporting the kids and I don't have any plans to leave here!"
To find out more about our courses for young people with learning difficulties and disabilities visit: https://www.barkingdagenhamcollege.ac.uk/find/careers/horizons