17th March 2023
Students from Ripple Primary School got the chance to try out a host of different activities as part of a Creative Careers Day.
Arranged by the East London Institute of Technology, part of Barking & Dagenham College, in partnership with Film LBBD, there were lots of activities on offer, from becoming presenters on camera, to trying out being a production director or having a go with professional lighting.
The students also got to create a photoshoot and learn lots of new skills both behind and in front of the camera. There was even the chance to learn about the world of Esports, with students competing in a tournament and picking up some tips along the way too!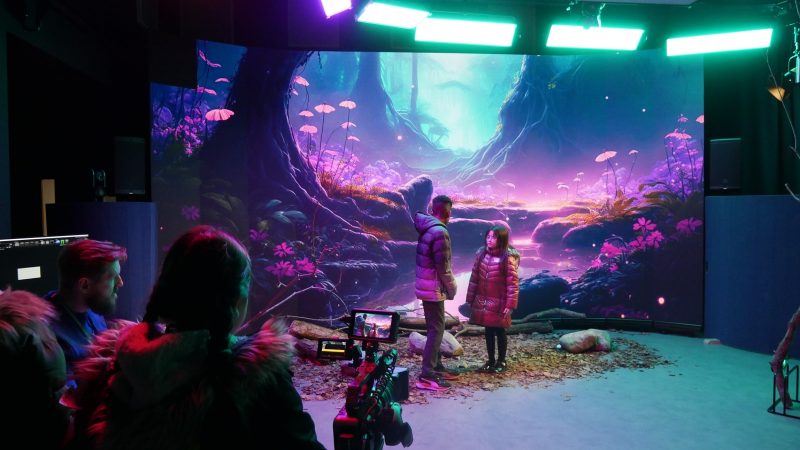 Marta Dobrowolska, Arts and Culture Leader, at Ripple Primary School, said: "All the sessions were delivered to the highest standard, really helping our students to develop a sense of interest in exploring career opportunities in these areas. The team of very experienced professionals have shown them not only a variety of different options, but also what they are capable of already. I believe that early introduction to different opportunities helps children to land their dream careers successfully."
Maryam, age 9, from Ripple Primary School who attended the day commented: "I really enjoyed the visit, the film studio was so much fun! The virtual production screen was amazing, I now know when I watch programmes on TV, the background might be created on a screen and not real. The Esports Arena was amazing, and the Rocket League tournament was so much fun!"
Amelia Hart, CEP Development Coordinator, London Borough of Barking and Dagenham added: "As part of Inspiring Futures and Film LBBD's creative careers month, we were delighted to work in partnership with Barking & Dagenham College on our Give it a Go Creative Careers session for primary school students. It was a fantastic opportunity to showcase the sector leading equipment and future thinking skills development hosted by the College and open the students up to some of the fantastic courses and careers they could work towards in the future within their own borough."