9th November 2022
Barking & Dagenham College went all pink to raise awareness of breast cancer and to offer students a chance to share their experiences.
Staff and students were invited to dress in pink for the day and attend the College's 'Coffee and Chat' session. The event gave students the opportunity to talk to the team about the people they knew who were dealing with cancer. It was a chance for many to also speak openly about people they had lost through the disease and about how they were feeling.
The students were also able to write heartfelt messages in cards that the College provided. The students were then able to take these away with them and give to someone they knew who was going through cancer treatment or to anyone they knew who had beaten it. For those who had lost loved ones, they wrote cards that they could use to remember them by.
Dianna Dawkins, Learner Involvement Coordinator at Barking & Dagenham College said: "We really wanted to provide a safe space for our students to be able to share their experiences and feelings. It was very moving to hear from them and what they have been through."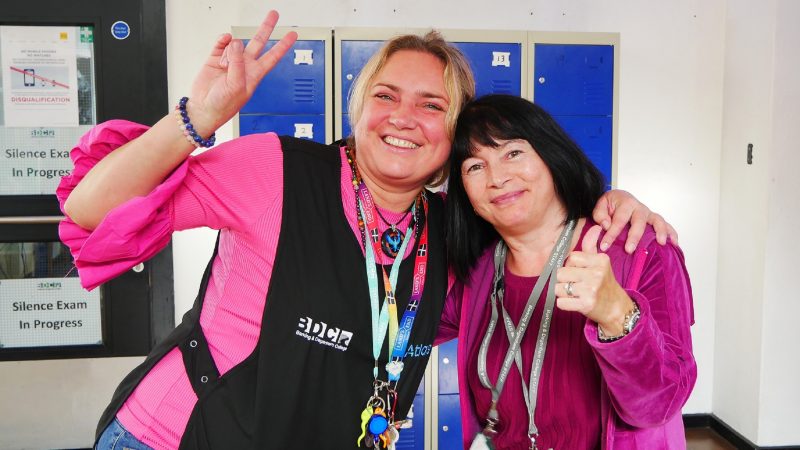 The event was also a chance to raise money for Breast Cancer Now, with £28 raised, which as Dianna adds: "For students to donate to charity was so incredibly kind, especially due to the rise in cost of living. It was heartfelt and we're very proud of our students for it."