9th October 2023
BDC students helped out at The World Cinema Film Festival in Barking.
The festival took place at the Broadway Theatre and was hosted by Bluebird Pictures, founded by Writer and Director Joelle Mae David (Dreaming Whilst Black - BBC3, A24, Showtime and Queenie - Channel 4/ Disney).
The World Cinema Film Festival is a celebration of culture and community through a universal love of film; this year's festival boasted new screenings of short films from around the world, panel talks from top industry professionals and networking opportunities.
This year's film categories included 'Short Film', 'Short Documentary', and 'Short Animation'. Submissions opened in January, with prizes being offered to winning films.
There was a dedicated family-friendly day, screening child friendly films aimed at kids, as well as industry talks designed for parents to learn about TV and Film.
Budding filmmakers got to network with some high-profile industry leaders, including panelists Killing Eve director Stella Corradi, actor David Avery (Gangs of London, Man Like Mobeen, Domina) and Commissioning Editor at BBC Comedy, Emma Lawson.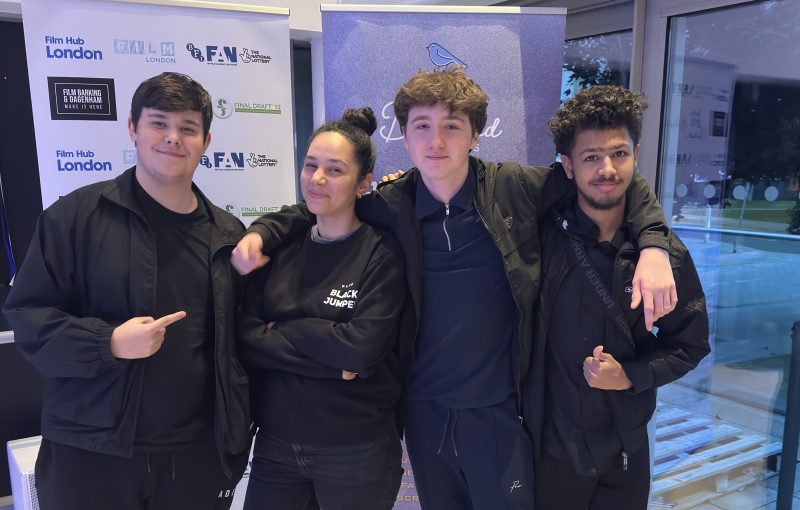 Three BDC students did work experience at the 3-day event, including helping with timings for discussion panels and films and looking after the special guest speakers.
Creative Media student Kyle Hazel, 19 said: "It was an outstanding and very anticipated film festival that brought in known Actors, directors and even filmmakers, I recognised many from tv shows and movies, such as Stella Corradi who directed Killing Eve. They spoke about their experience in the film industry, it was really inspiring and encouraged lots of young audience members to follow their passion, to meet such inspirational people from industry was truly amazing."
Joelle Mae David reflected on the successful event: "It was a pleasure to have students from Barking and Dagenham College help out at this Year's World Cinema Film Festival. We had amazing short films and guest speakers from the likes of BBC Comedy and Greenacre Films. My hope is the volunteers took a wealth of knowledge away with them that will serve them in their future creative careers."