6th October 2021
Last week some of our Health & Social Care students attended a North East London Health & Care partnership Careers workshop hosted by BDC.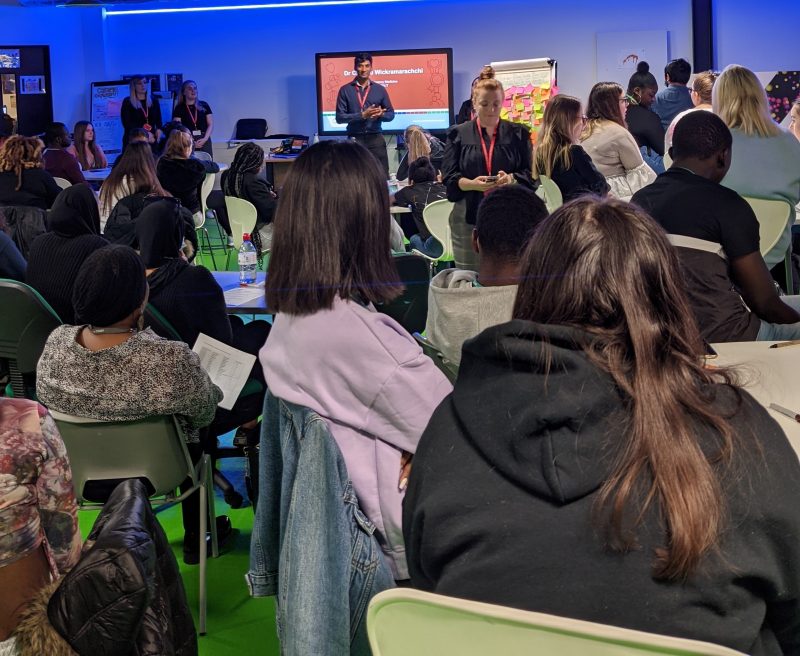 PXL 20210929 090201850 002
The workshop was a morning full of speakers from different parts of the Health & Social Care industry including Pooja Baroot, Director, Shreeji Training and Shreeji Inc Ltd, and Dr. Chandu Wickramarachchi, Emergency Medicine Doctor for Barking, Havering, and Redbridge University Hospital Trust.

Dr. Chandu Wickramarachchi said: It was a real privilege to engage with such an enthusiastic student audience at Barking & Dagenham College. The tremendous potential of this group is very clear: they are open-minded, full of energy, and brimming with highly dynamic transferable skills. I am genuinely grateful for this opportunity to contribute to the College's vision of creating brighter futures for their learners as well as empowering our communities - and I look forward to further collaboration as a local NELHCP Ambassador.
The speakers shared their experiences about their career journey, as well as answering any questions the students had, and giving advice to students on how to reach their desired careers. The students were encouraged to be flexible with their career paths and to not worry if things did not go to plan with their career paths. The speakers shared that success is not a straight line and that there are many different pathways to achieving career goals.
We hold regular talks and workshops with guest speakers from industry for our students to find out about the range of opportunities available to them within the sector. If you're interested in a career in Health and Social Care, find out more about our courses here.