20th February 2023
Media students were invited to visit Tottenham Hotspur stadium to take part in the BBC Young Reporter session, hosted by Jermain Defoe.
The BBC linked up with Barking & Dagenham College, inviting their media students to take part in a production event. BBC Young Reporter works in partnership with schools, colleges, youth organisations and charities to provide young people with the skills they need to create and understand the media.
The ex-Spurs player, who is now ambassador for the club, has recorded a series of podcasts for BBC Radio 5 Live and BBC Sounds BBC Sounds called Jermain Defoe: Outside The Box; the fly-on-the wall series details the next steps of his journey in football.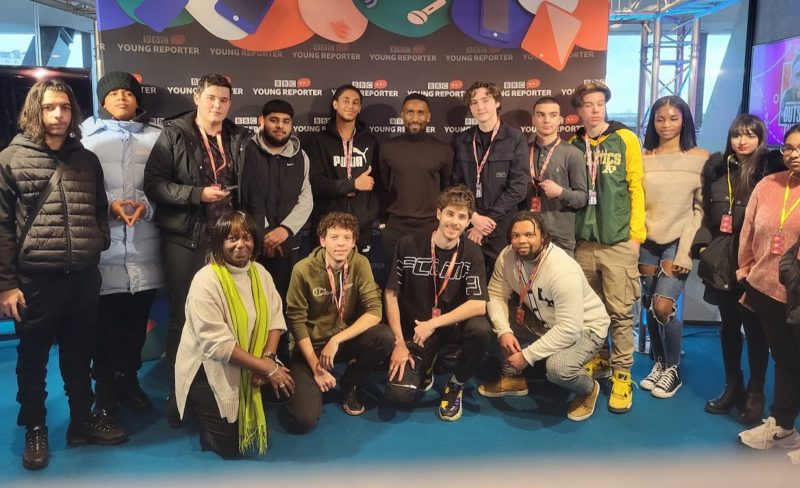 The now retired player talked to students about the podcast and his move into football management.
The focus of the BBC Young Reporter session was for students to learn more about podcasting and audio production; learn new skills and tips; and potentially spark an interest in the creative industry.
The day included a Q&A session with Jermain and the podcast production team, a masterclass about podcasting and audio production and a masterclass and Q&A about working in sport media.
Media Lecturer Liz Daley accompanied the students on the trip and said, "The students got to visit the stadium, meet Jermain and learn from media professionals from the BBC. It was a brilliant opportunity for them."