20th October 2023
Production Arts students went on an interesting field trip to the Greenwich Peninsula, to discover more about virtual reality performances.
They were invited to the London Design Festival to attend an exhibition on the 'Future of Design for Performance'. The exploration of design in performance settings, by world-leading specialist higher education institution Rose Bruford College, included installations, workshops and talks.
The students got to immerse themselves into the world of dance via virtual reality; they took part in student-made virtual reality performance experiences, designed to bring dance to audiences in exciting new ways.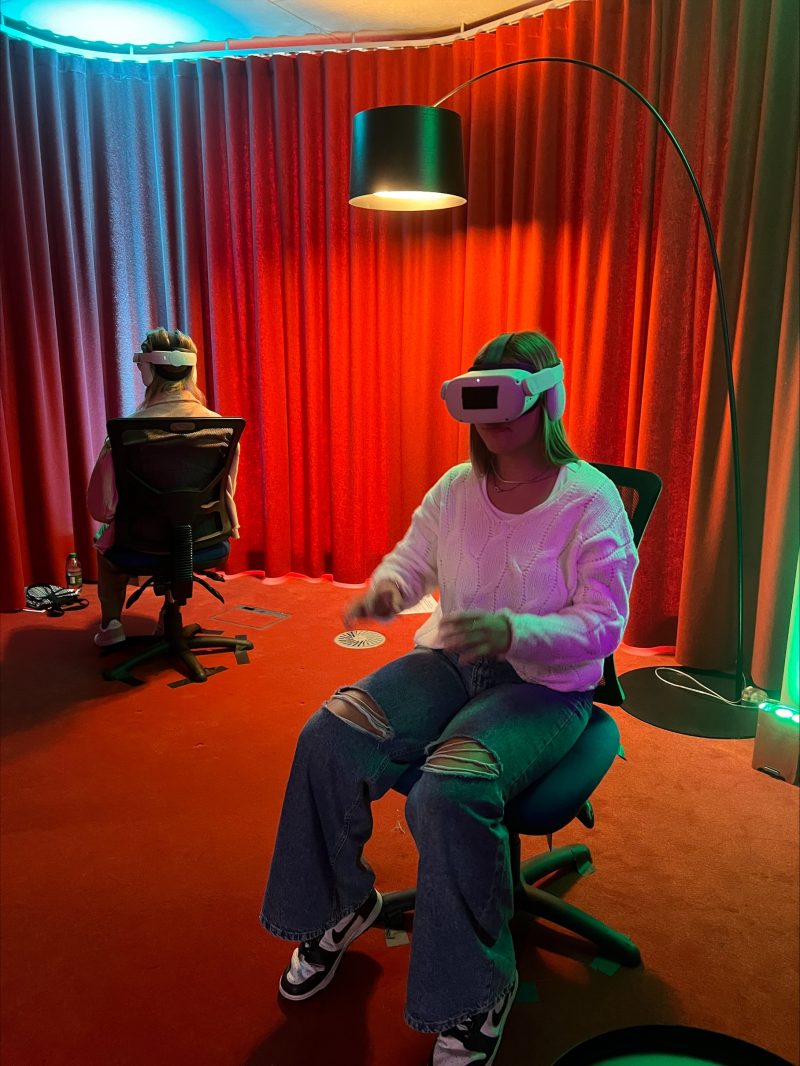 They also tried their hand at 'projection mapping'; Projection mapping, like video mapping and spatial augmented reality, is a projection technique used to turn 3D objects into display surfaces for video projection. They played with a scale model to design and create multimedia projections, like they'll have seen at large scale events around the world, including the King's Coronation Concert at Windsor Castle.
The event was also an opportunity to attend a talk with degree lecturers about the future of multimedia jobs in production design.
Finley-Bo Mitchell, 17, found the day very informative saying, "It was a really great experience and networking opportunity, I had a chance to talk with professionals in all sorts of creative industries such as VR Design and Puppeteering."
Lisa Houghton, Production Arts Lecturer added: "Production arts is an ever-evolving industry which requires up to date and state of the art digital skills. It's great for the students to see the skills they are developing being used in real-time, and the innovations that are possible in the future".