28th November 2019
Business studies students at Barking & Dagenham College took part in Global Entrepreneurship Week (18-24 November).
The students had a go at running their own small business in order to raise money for charity.

With a start-up budget of up to £50 they had to plan and run a small business selling products or services to be sold to staff and students at the college.
The students got into teams of three, such as Hasnahena Hossain 21, from Dagenham, Roma Alum, 20 from Barking and Anjum Ridita, 20 from Dagenham who decided to sell cupcakes.
Andre Arundell, Business Coach & Business Lecturer explains: "It was an opportunity for them to apply the theoretical aspect of their learning into a more practical concept to gain an understanding of enterprise such as costing, marketing, sales, customer service and visual display."
Hasnahena added: "It was great that the College gave us a platform on which we could learn to run our own businesses'." Her team made £37 profit which will be donated to Cancer Research UK.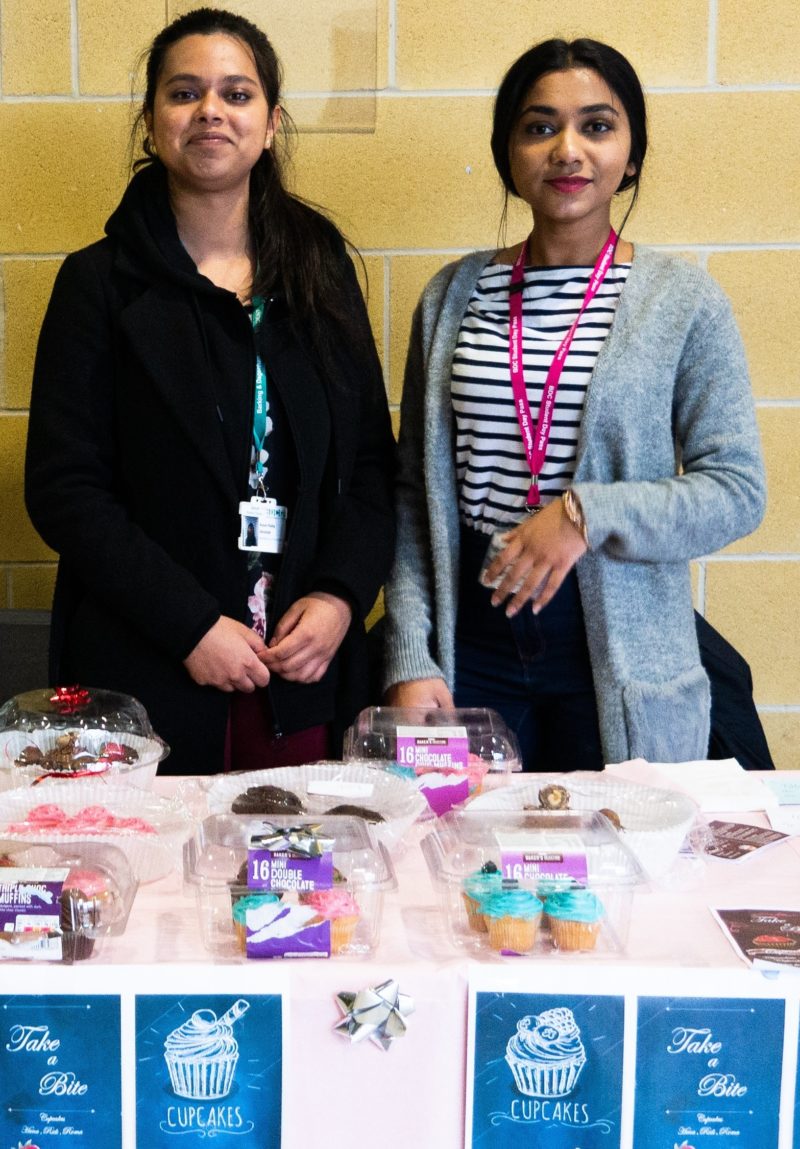 Anjum and Hasnahena sold cupcakes for charity during Global Entrepreneurship Week 2019