24th February 2023
Sport students raised over £100 for Havering Mind charity, by organising a sporting event.
They planned and ran an inclusive 5-a-side football competition for fellow students at Barking & Dagenham College.
They designed the rules of the competition and ensured that all registering teams submitted squads with a mixture of male and female players. They promoted the event by going around the college and speaking to other learners within different curriculum areas. They organised fixtures, completed risk assessments and refereed the games. The group also invited some VIPs, including college managers.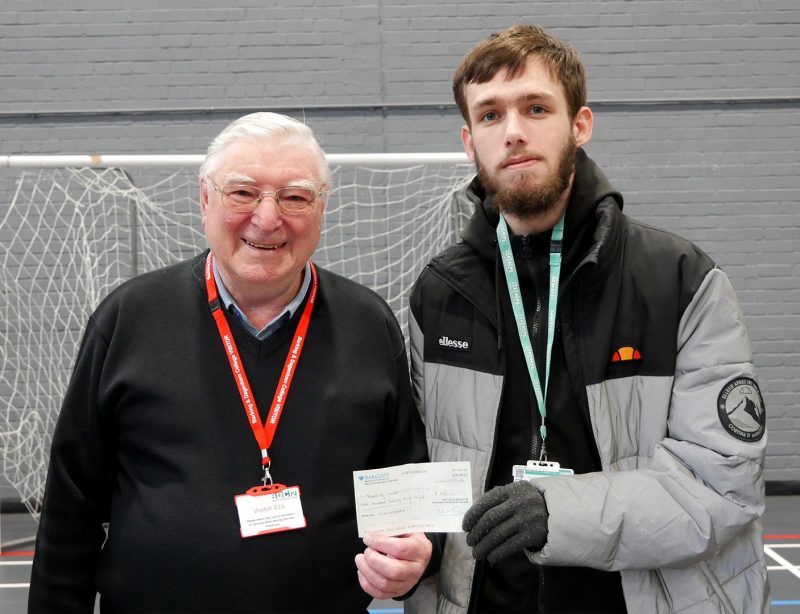 Havering Mind Events and Partnership Manager, Ciaran White also attended the event to see the group demonstrating key teamworking skills, that ensured they met their agreed aims of raising awareness of Havering Mind and to raise £100 for the charity. Ciaran said: "We are delighted to see local young people raising money for our charity. It's also great that they can do this through sport, which is of course, good for people's wellbeing."
Errol Parker, Head of Sport at the College added: "The group are a credit to themselves and the College, contributing positively to ensure the sports event was a success and enjoyed by everyone who attended."

Sport student Frankie Ricobbono-Holliday was part of the group that organised the event: "We all took on specific roles and responsibilities prior and during the event. We learnt so much about chairing meetings, delegating tasks and the importance of agreeing tasks to be completed. The event was a real success, raising £122!"