5th July 2023
BDC learners helped school children in a competition to defeat the 'Cost-of-Living Curse' in a spectacular gaming event at ExCeL London.
700 children from 100 primary and secondary schools from 20 London boroughs competed in the Money Wise Challenge, a competition aimed at teaching them essential financial skills.
It's the brainchild of innovative ethical gaming start-up Dot Dot Fire, an educational video game developer that creates games which teach important life skills.
The flagship event was based around Dot Dot Fire's Money Wise Game, an award-winning* personal finance education game.
With families facing the cost-of-living crisis, 100 schools have teamed up with ethical gaming start-up Dot Dot Fire to teach important financial skills to children. They are working together with three London councils, including Barking and Dagenham Council, to provide free teaching resources based around its popular Money Wise Game.
The lessons use the Money Wise Game, an award-winning*** personal finance education game, to teach financial skills to children. Downloaded over half a million times globally and rated number 2 Best Educational Mobile Game by The Gamer, the Money Wise Game is free and completely free of adverts.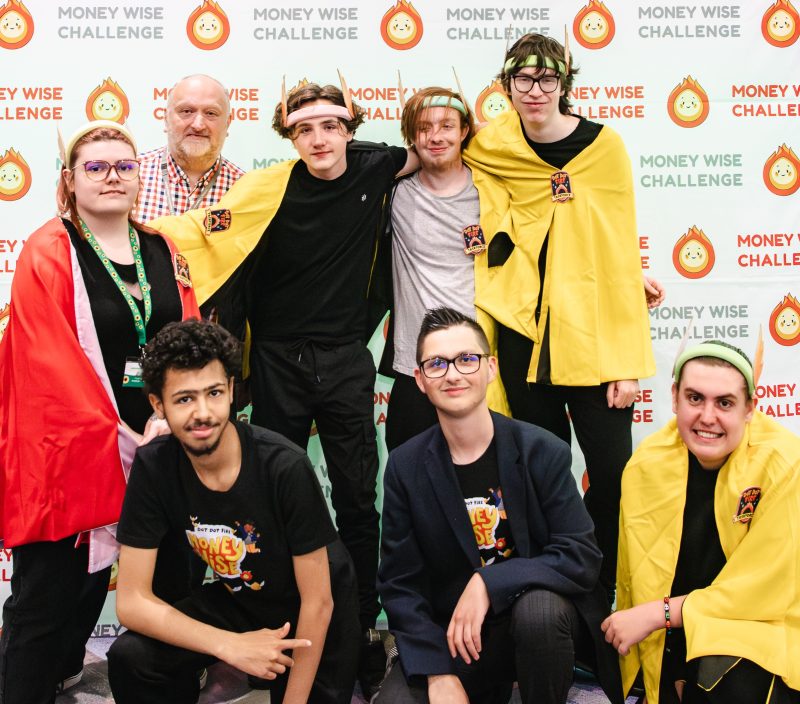 The SIM-style game teaches children important life skills through simulating different financial decisions a teenager must make; they get to see how these decisions play out and are given the chance to analyse the consequences of their choices.
On 30 June, 700 children took part in The Money Wise Challenge at ExCel London. Set in London in the future, the children were tasked with defeating the Cost-of-Living Curse. Actors in costumes interacted with the children as the three 'villains', Debt, Unemployment, and Inflation. Children also visited a 'supermarket', putting their money-savvy skills to the test in real life.
Production arts students from Barking & Dagenham College were the event actors and were tasked with staying in character all day when they encountered school, children and their teachers.
BDCs esports, film, photography and games art and animation students were the event's invigilators and their role involved ushering students, teachers and guests into the ExCeL, monitoring students and providing technical support on the day.
A film explaining the children's mission at the start of the day, was premiered on the day, was filmed at the College's own Idris Elba Film Studio and six media students assisted with its production.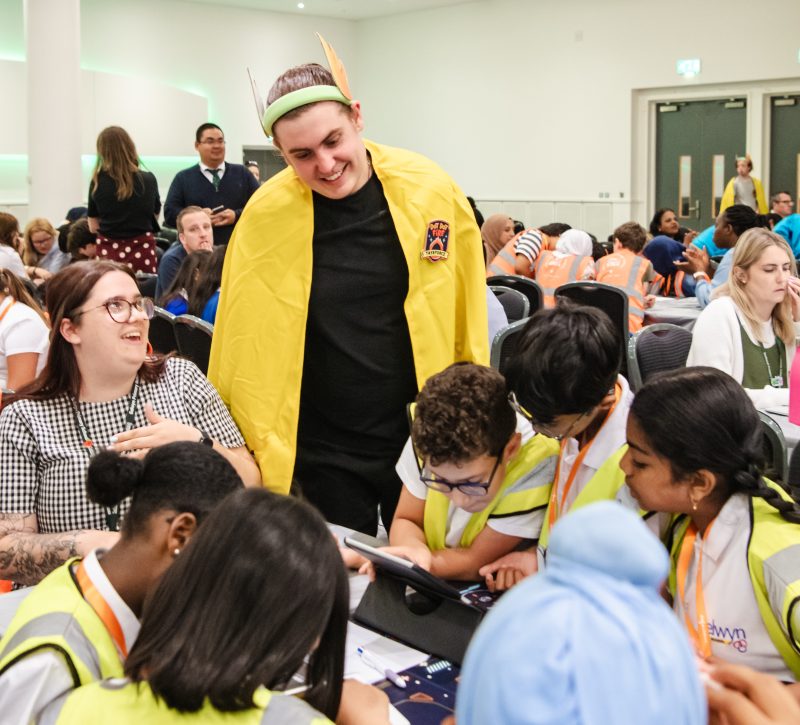 Katie Brett, 20, Production Arts student commented: "I've really enjoyed the experience. I got to help set everything up and, on the day, I was an invigilator. We all got to wear costumes which I really loved, and we helped with any problems the competitors might have. I want to get into live or film set production, so this has been a good experience."
Jamie Wilson, 19, Production Arts student said: "I really enjoyed it. The whole experience has been great. I've learnt a lot from the Dot Dot Fire team. I want to get into theatre and being involved in the production behind this event has been good practice."
Rafferty Keane-Eastwood, 19, Digital Media Student, also got work experience at the event: "I got to work behind the scenes on the lighting for the production and on the day, I had the role of welcoming the students as they came in and helping them with anything they needed. It's been great."
Graham Woollard, Curriculum Manager for Digital and Production Arts at Barking & Dagenham College added: "Dot Dot Fire is an incredible company that is providing some great opportunities for our students and I'm very much looking forward to growing our relationship with the company."
Sabrina Au, Partnerships Lead from Dot Dot Fire sums up "This unique event is a game-changer, bringing to life our popular Money Wise game to inspire and engage young people to get to grips with managing their money. The life skills that they will learn will be invaluable to them as they grow older and enter the world of work."
Playing the game gives young people skills that they can immediately apply to fight the cost-of-living crisis and help their families ease the squeeze. You can download it for free on the App Store or Google Play.