4th October 2023
East London Institute of Technology (IoT) students took part in and filmed a debate with the Leader of Barking and Dagenham Council.
The event was part of a project called 'BDC Broadcast' and involved Film and Media students debating current affairs and local politics with Cllr Darren Rodwell.
Held in the East London IoT's Idris Elba Film Studio, the debate was hosted by student Waedon Florence and filmed by a crew of fellow students using industry-standard filming equipment and lighting.
The purpose of the activity is to help improve the students' core media skills, both behind and in front of camera, whilst also encouraging political interest.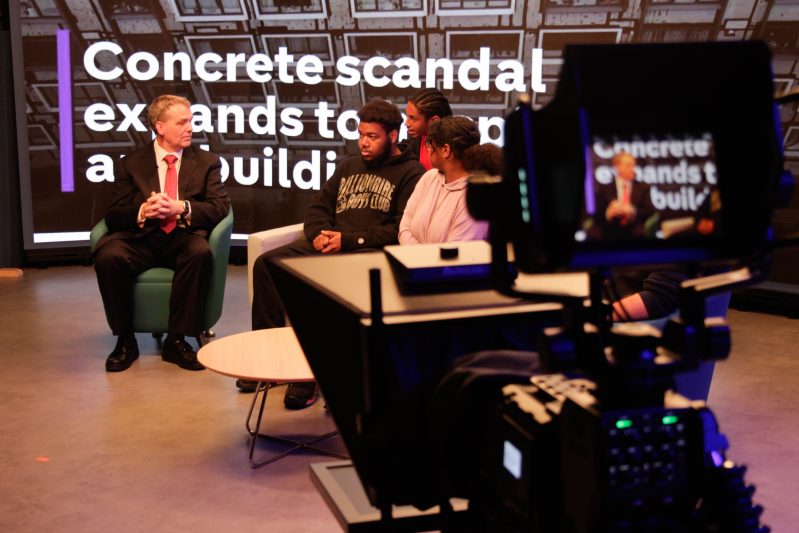 Waedon, age 18 said: "It was an honour to be given the opportunity to host the BDC Broadcast session and to interview Darren Rodwell. Cllr Rodwell always supports projects that help to build students' knowledge and skills, this was a great opportunity that has helped to grow my confidence."
When the Leader was asked, 'Why do you make time to come here and talk to the students at BDC?', he answered: "The reason I make time is because it is important; the students are the future of my Borough, capable of anything and what the students of Barking & Dagenham College go on to achieve in the future, I am truly excited to see."