26th April 2023
A Professional Cookery student at BDC won a bronze medal for her baking skills in a national culinary competition.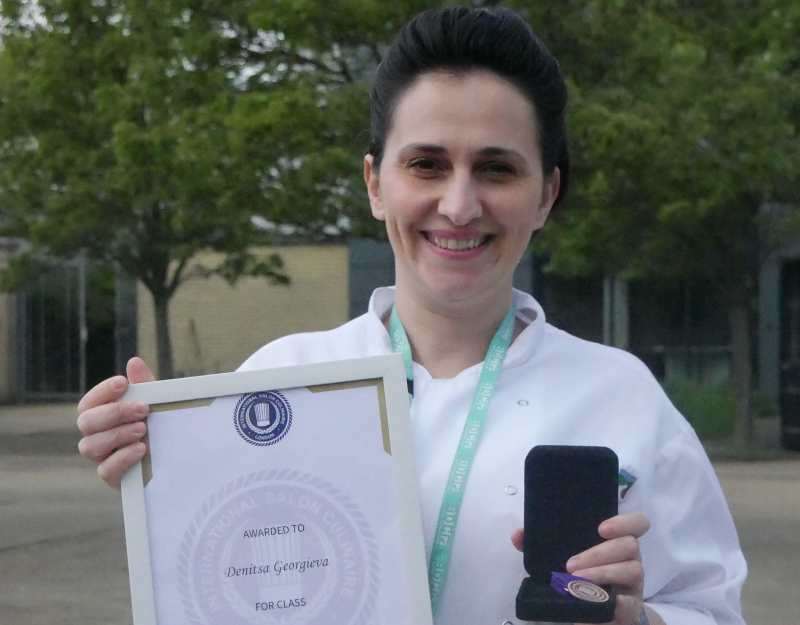 Denitsa Georgieva competed at the International Salon Culinaire, the UK's largest programme of culinary competitions, at Excel London.
Part of a major annual exhibition called 'Hotel, Restaurant and Catering', the competition offered chefs of all levels the chance to hone their skills and develop their confidence in a unique environment.
Hospitality and food service sector professionals from across the UK attended the event to discover the latest product innovations and suppliers while also offering the chance to network, learn and meet face-to-face with a wide range of chefs.
Barking & Dagenham College attended the event, providing their catering and hospitality students with the opportunity to take part in the competition and hone their skills to succeed in the industry.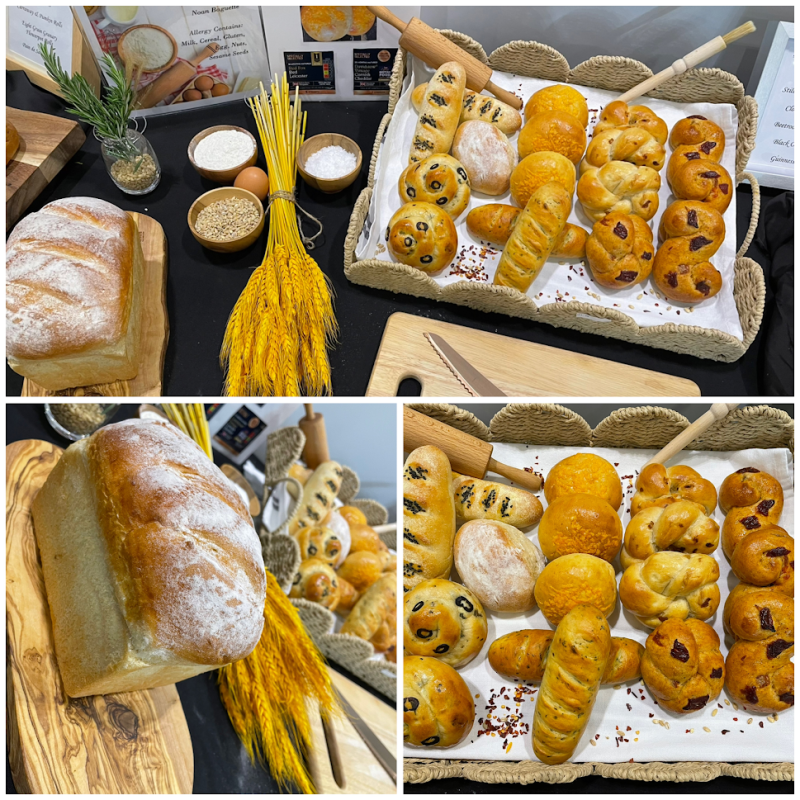 Denitsa's task was to prepare bread on the theme of 'One Love' and four varieties of bread rolls, including feta & olive, British cheese, naan baguette with onion, and dried tomato.
She won Bronze in the student category with compliments from the judge, who said, "With her skills and talent, next year, she'll be competing for Silver or Gold."
Denitsa said, "I've worked really hard over the years to be able to compete in competitions like this and win Bronze. I'm very happy with my creations and work so far and am looking forward to my future."
Kelly Mackenzie, food studies lecturer, said, "Denitsa has worked extremely hard to achieve her goal in competing in the competition. Her flavour combinations worked so well - feedback from judges was with only a few alterations, she would be able to take a Gold next time! Well done, Denitsa, this is amazing. I am very proud of you."