8th March 2022
Successful producer turned talent manager, Annie Conlon, gave students an industry masterclass on Thursday 3rd March 2022.
Annie grew up in the local area, and has worked in the industry for over 25 years, working her way up to become a thriving and popular producer.
She has now moved away from series producing and into the world of talent management for All3Media. All3Media owns over 40 production companies and has a huge track record of producing popular and critically acclaimed productions, ranging from contemporary thrillers, detective series, natural history, soap operas, documentaries, reality programming and more.
All3Media's distribution business, All3Media International exploits programme rights around the world from its offices in London, New York and Singapore. Their focus is on innovation and creative excellence.
Students from the East London Institute of Technology at Barking & Dagenham College got the chance to learn all about the production world when Annie visited. Annie discussed the industry and offered advice on the opportunities it presents.
As Annie oversees so many production companies and is involved in crewing up for many entry level roles within this, she was also perfectly placed to be able to help students understand the different ways they could start out in the industry and presented the opportunities available within All3Media too.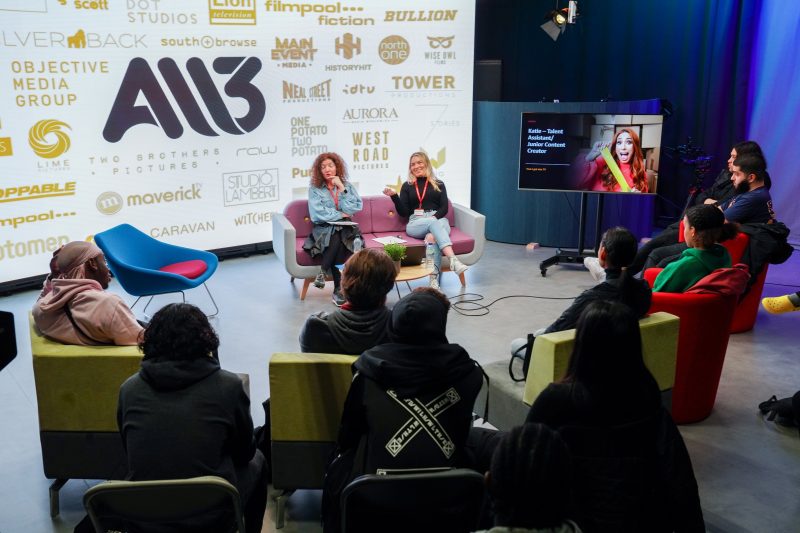 It was really refreshing to speak to Annie and gain more insight as to alternative routes into the industry. It also made me feel like my goal was far from impossible to attain. I feel a lot more confident to apply for apprenticeships now
It was a great experience meeting and engaging with the students. I was immensely impressed with the state-of-the-art facilities the college offers which will give the students the opportunity to gain industry-standard skills and pave the way for the next generation of TV professionals.