14th July 2022
700 school children got an eye-opening insight into the many careers available in London's booming film and TV industry.
Ten media students from Barking & Dagenham College gained work experience by marshalling at the event. The event brought together industry practitioners from a wide spectrum of film-related businesses; from lighting to cameras, postproduction, media make-up, prop-making, and casting. The aim was to show young people the behind-the-scenes jobs that are available in the capital's film scene, getting them to understand that the film industry is much more than just being an actor or director. There are a vast number of career paths behind the cameras, including technical, creative, and business and management jobs which young people can aspire to.
Children aged 11 to 18 got a whistlestop tour of everything film and TV, including a live set and six interactive zones to explore.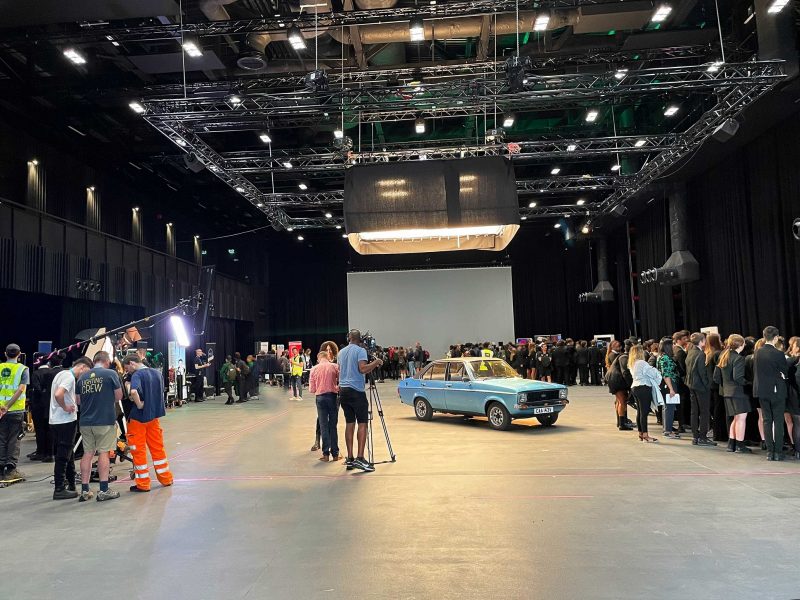 The event was held at UCL PEARL (Person-Environment-Activity Research Laboratory), next door to Eastbrook Studios, which when completed, will be London's largest studio complex. PEARL is a unique facility to explore the ways in which people interact with their environment. World class technicians lent their expertise to ensure the event was a 'wow' experience for the school children.
It's an exciting time for the film and TV industry, with massive growth particularly in London and the South East. The London Borough of Barking and Dagenham is home to two new studios: The Wharf, which opened this year and Eastbrook Studios, which is currently being built. The borough itself, through Film Barking and Dagenham, have hosted major shows for Netflix, Apple and Warner Bros, and ensured that young people from Barking & Dagenham College have been recruited by those productions work on the shows when filming in Barking and Dagenham.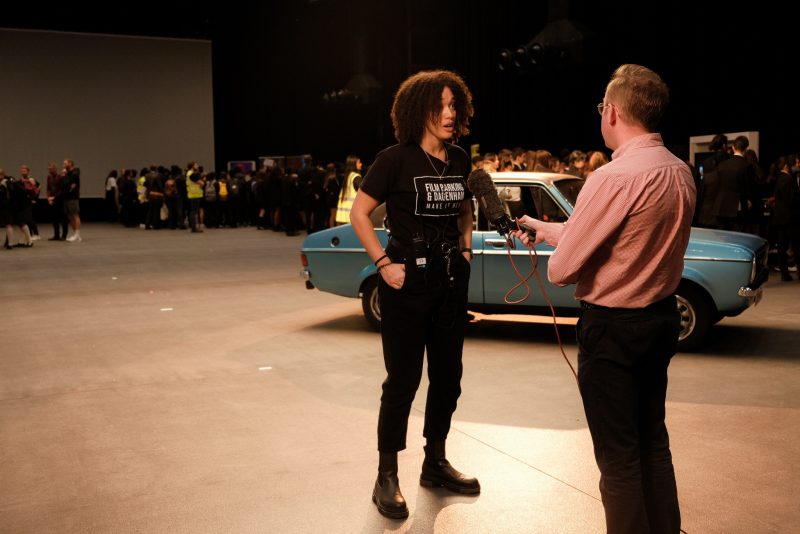 Lisa Dee, Head of Film Barking & Dagenham, Film Barking and Dagenham, says: "This year marks 10 years since we started Film Barking and Dagenham. Of course, we love it when a huge Blockbuster chooses to film in Barking and Dagenham, but today's career event trumps that, and we couldn't think of better way to commemorate this milestone than to be able to show our local young people the future careers that they can expect to have within their hometown of east London. The Make it Here programme will be developing training and job opportunities to further enhance the borough's skills base within the local screen sector, and it's that future pool of talent that will make the magic happen on and off the screen. Made in Barking and Dagenham – we couldn't be prouder!"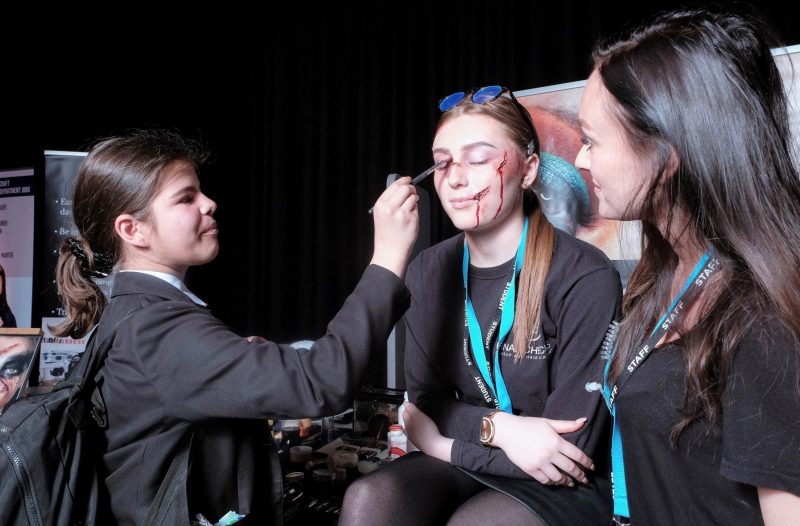 Monica Marques De Gouveia, 14 got to try out doing media make up at the event. She said, "It's been an eye opener. I didn't think I would be interested but I do have an interest in makeup and being here and seeing the media makeup has given me an idea of what I might want to do after university."