5th October 2023
East London College students can now train using equipment which normally is only available in universities and teaching hospitals.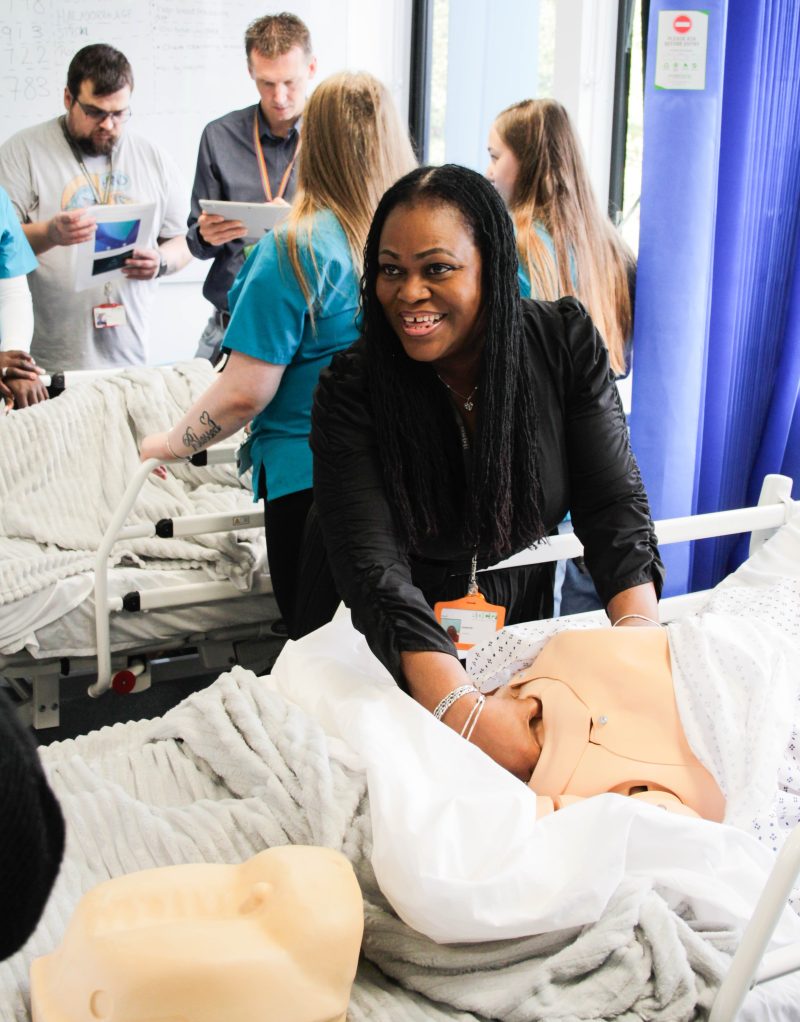 Our remarkable new health suite is now home to three 'patients' - lifelike mannequins that possess the ability to breathe, move, and engage with students, creating a dynamic learning environment that closely mirrors actual healthcare settings. It even includes a maternal and neonatal simulator which 'gives birth' and 'screams' in pain, allowing students to refine their skills and empathy.
As the only college in London to have this state-of-the-art technology, our T Level healthcare students are gaining an unprecedented opportunity to train using the equipment prior to going to university.
Funded by a £159,000 grant from the Department for Education, the suite, which is set up to mimic a real hospital environment, is leading the way in providing a space allowing for both teaching and very practical, hands-on activity.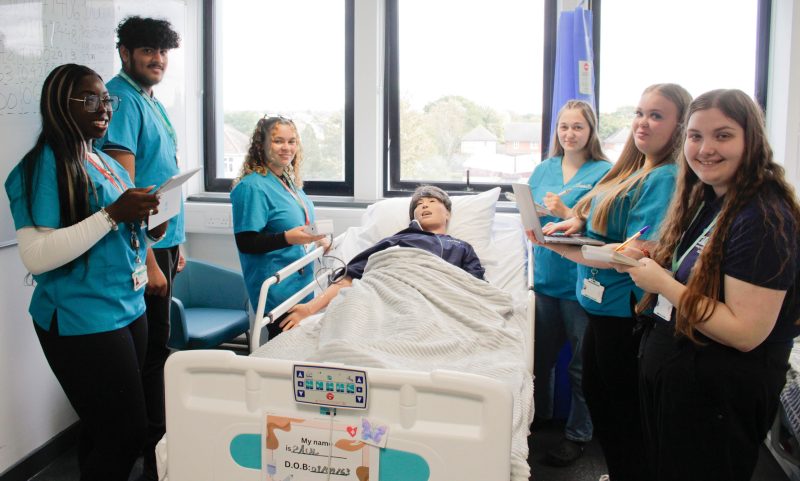 The environment within the suite has been meticulously crafted to resemble a functioning hospital, providing an immersive experience for students as they learn and practice essential healthcare procedures. This holistic approach to education allows students to not only acquire theoretical knowledge but also gain hands-on experience in a realistic clinical setting.
One of the standout features of this facility is the opportunity for students to don simulation suits and engage in role-playing scenarios. This unique aspect of the training enables students to understand and empathise with the experiences of patients, giving them invaluable insights into the challenges and needs of individuals under healthcare supervision.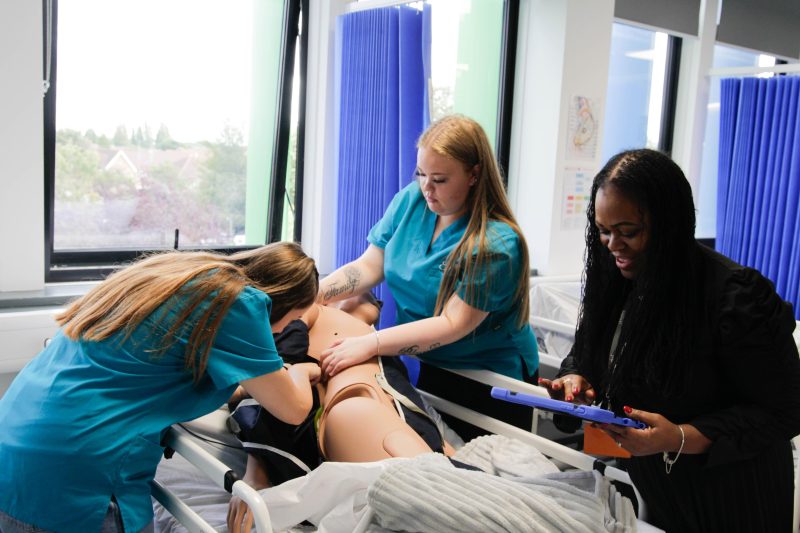 Micheala Harris, Head of Access, Childcare, Counselling, Health & Social Care, ITT and Science at Barking & Dagenham College explains the significance of health suite, "By bridging the gap between theory and practice, we are empowering our students to excel in their future careers or higher education studies."
T Level Health student Mohammed Halim says: "The health suite is really beneficial to the T Level course I am studying. I am currently in my second year and will be in a great position after finishing my course, as I will already have the hands-on experience of dealing with a variety of different situations and won't feel out of my depth when it comes to starting a career in nursing."