8th February 2022
BDC is looking for its first FA Women's Football Development Officer Apprentice to support more women & girls into football.
The role, which will start later this year in September, is an exciting opportunity for anyone passionate about women's football. The appointed apprentice will be working with the team to help increase the number of women participating and working in the sport, and will set up a number of life-changing initiatives.
It will encompass everything from planning and delivering football programmes for women in further education, to leading activities to capitalise on UEFA Women's Euro 2022 being hosted in England!
With applications closing next week (14th February), this is an exciting opportunity for someone who perhaps already has experience in mentoring/coaching and an understanding of sport and football development who wants to take the next step into a career in the industry.
Being an apprentice is an opportunity to earn and work as you study. Alongside the job role, the chosen apprentice will also study towards a community sport and health officer qualification.

To find out more or to apply for the role, please visit: Apprentice FA Women's Football Development Officer - Find an apprenticeship.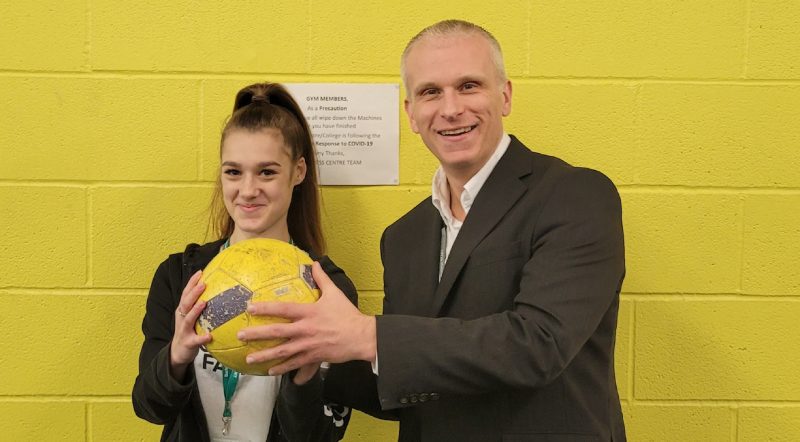 Football is as much a game for women as it is for men yet the numbers of women in the sport are just not there. This new role is a fantastic opportunity for someone to come on board and help us change all that. We're really excited about it.
Photo of Errol Parker, Head of Sport & Protective Services at Barking & Dagenham College and student Kayleigh Heron, who is studying an Extended Diploma in Sport and who is also a keen footballer.