30th October 2023
Students at BDC got the chance to hear from Hollywood filmmaker Kristin Ellingson, who co-wrote the 90s cult classic film 'Hackers'.
Organised by education charity, The CyberHub Trust, accomplished scriptwriter, filmmaker, and executive producer Kristin Ellingson made a special trip to the UK to impart her invaluable wisdom and insights to an eager group of students at the 'Stories from the Film & Gaming Industries' event.
Sharing her illustrious career journey, Kristin provided a firsthand look into a treasure trove of career opportunities awaiting young enthusiasts.
Notably, Kristin was the writing partner of Rafael Moreu, who wrote the film 'Hackers' starring Angelina Jolie and Jonny Lee Miller in 1995. This film brought the relatively new world of cybersecurity, hacking and the need for ethical practices into the public conscience.
Kristin now works with virtual reality specialist studio MetaLVX to create virtual experiences and special effects for film and television.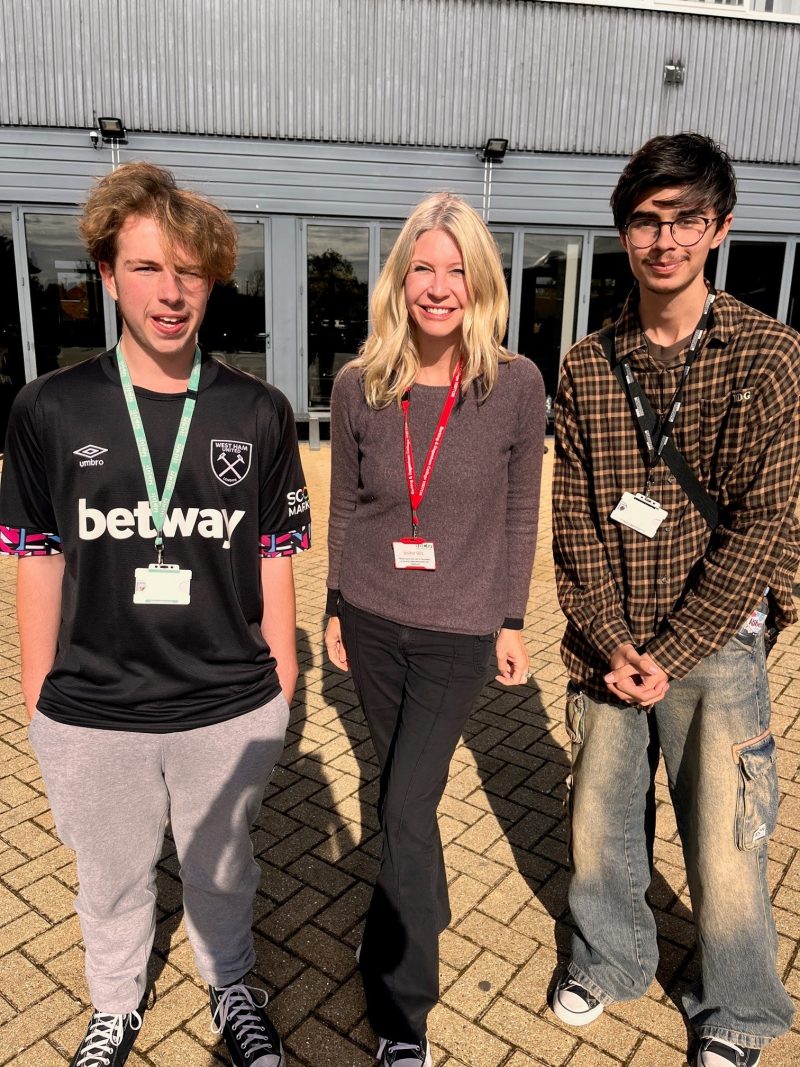 On the day, it was standing room only as 300 students packed out the College's conference room to hear from Kristin and also experts in cyber security. DC Dawn Wood from the Met Police's Cyber Choices team talked to students about hacking. Ben Franklin, Chief Technology Officer at BIT Group gave an eye-opening presentation on the tricks and techniques that fraudsters use to hack into, for example, our smartphones, musing that it was lot simpler when he was the audience's age, and his Motorola was only capable of calls and basic texts!
Kristin is keen to share her experience with the next generation of experts, explaining why she thinks it is important to share her knowledge with the younger generation:
"I grew up in a very small town in Montana and I knew I loved movies but didn't know how to get into the industry; I didn't know the various roles available; I just knew about acting and directing. So, I started off acting and it was when I was on a set that I got to see all these other jobs that are available in the industry.
"As technology is becoming such a big part of the industry, all these young people will have a leg up on anyone else entering this field. What's more, with the film studios opening nearby, there are lots of opportunities for people to start a career right here, on their doorstep."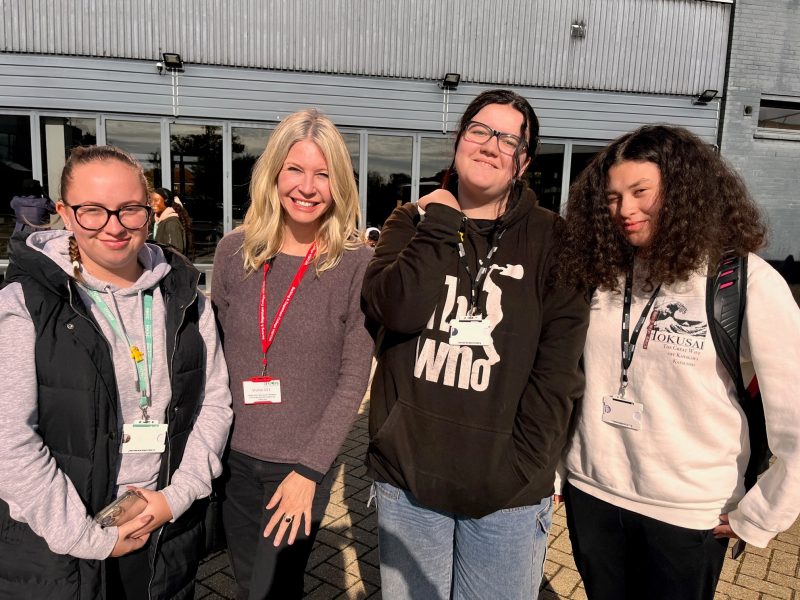 Students loved hearing about Kristin's journey and her tips:
Film student Daniel Green, 17, enthused: "I really enjoyed it and found Kristin inspirational. I'm passionate about film; the best bit was Kristin talking about the films she had made, Hackers and Avatar."
Fellow film student Mason Chapman, 16, was inspired by Kristin's story: "I was really inspired that you can start from wherever and work your way up, it's more about being dedicated than about who and what you know; it's not exclusive to rich people."
Art and design student Kiera Cretan, 18, liked seeing how movies are actually made, saying: "I've always been interested in directing movies."
Ben Franklin, Chief Technology Officer at BIT Group explains, "These young people have grown up around technology, for our generation it was new. It's part of their everyday lives, they are on technology all the time and it's important to teach them how to be secure both for now and in the future."
18-year-old art and design student Zoe Glover, found Ben's segment especially interesting: "The standout bit was the cyber security by Ben Franklin, I learnt lots of things I didn't know."
Maisie Moore, 18, who also studies art and design enjoyed the whole day: "I'm still figuring out what I want to do, so it was useful and eye-opening for me."
Jason Turton, BDC Deputy Principal said: "It was a great honour to welcome renowned Hollywood director Kristin Ellingson to our campus for such an uplifting event. The event attracted students from diverse disciplines like digital technology and cyber security, as well as those enrolled in our creative programmes like film, e-sports, media, design, and fashion.
"These kinds of opportunities are priceless for our young learners, offering them a more nuanced understanding of the kind of rewarding career paths that the film and gaming sectors have to offer."