Our contemporary photography programme means that you'll develop a strong understanding of visual culture and artistic freedom in art and commercial practices.
This BA (Hons) in Photography is offered in partnership with the University of East London. Successful completion of the BA (Hons) in Photography at Barking & Dagenham College leads to the award of a BA (Hons) in Photography by University of East London.
Download: PDF of the BA (Hons) in Photography programme specification.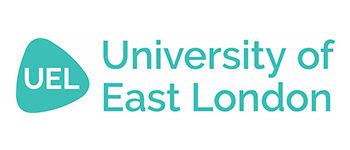 This one year programme functions as a third year top up to the Foundation Degree in Photography or an HND qualification.
Modules include:
Photography
Art & Design Dissertation
Advanced Professional Contexts
Practical photography assessments will be double marked and academic work will be second marked anonymously. All assessment tasks will be clearly described in the module handbooks.
As well as studying disciplines of photography, a typical week might see students working on industry projects, attending talks and workshops, or visiting galleries and exhibitions.
You must have either a Foundation Degree in Photography, a HND in Photography or an equivalent HE qualification at this level and subject.
David Bennett graduated from the photography programme at West Surrey College of Art & Design Farnham (now University for the Creative Arts) in the 1990s under Peter Hall. Since then he has published and exhibited in London and New York City, and his editorial clients include TANK Magazine, Art Review and ELLE. David is founder and editor-in-chief of PpR Journal, the magazine of Contemporary Culture, Fashion, and Dress.
As well as real 'live' photography briefs for external clients, you'll be in contact with leading professionals through talks and workshops, and through work placements and internships.

Our links with the Rouchon Studio in Paris also mean there's a student scholarship up for grabs each year! It's an all-expenses-paid 2-month internship, exclusive to photography students at Barking & Dagenham College.
With successful completion of the course and a BA (Hons) in Photography under your belt, you'll be ready for a career in the creative industry. Postgraduate studies are also available at other institutions.