The CMI Level 7 Diploma in Strategic Management and Leadership is designed for senior managers who have the ability to drive organisational strategy.

It'll help you develop your career as a strategic manager, and provide the foundation for progression onto an MBA (top-up) programme.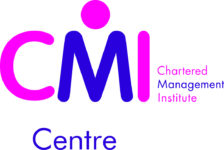 Indicative modules that you'll study on this course may include:
Personal Development as a Strategic Manager
Developing Performance Management Strategies
Strategic Planning
Developing a Marketing Strategy
Financial Management
Strategic Project Management
Assessment is via written assignments.

Most course units are assessed and verified internally and then sent to the Chartered Management Institute for moderation.
Student Membership of the Chartered Management Institute (CMI) will be included in the course and full membership may be offered to you on completion.
To study on this programme you'll ideally have completed the Level 5 Management & Leadership course - or have a similar qualification.
You'll also need significant experience in management and leadership, with a track record of implementing strategic decisions.
We also require that you have a good standard of English & Maths (at least Level 2 in each). There'll be an initial written assessment prior to interview so that you can demonstrate proficiency at this level.
This course is suitable for those who have experience at an appropriate managerial level
Successfully complete this course and you can choose to progress onto an MBA (top-up) programme.

Within work, you'll find that completion of the course enables you to progress to a higher level of strategic management.