This course, developed in collaboration with Chartered Institutes and employers, will give you the skills needed to progress to a professional level in the global construction and built environment industries, and adapt to the demands of a constantly changing world.
This part-time course, studied over 2 years, provides a thorough grounding in the key concepts and practical skills needed to operate at a high level in the construction industry and the opportunity on successful completion to progress to degree-level study.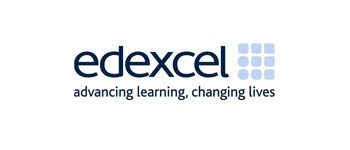 This course will provide you with:

an understanding of the way technologies are transforming the industries of construction and the built environment, and prepare you to work with these technologies
an understanding of the diversity of roles with construction and the built environment, recognising the importance of collaboration at all levels
knowledge and understanding of culturally diverse organisations, cross-cultural issues, diversity and values
opportunities for you to enter or progress in employment in construction and the built environment, or progress to higher education qualifications; such as an Honours degree in Construction and The Built Environment or a related area
opportunities for you to develop the skills, techniques and personal attributes essential for a successful career
an understanding of, and opportunity to address contemporary issues facing the industry, and society at large; with particular emphasis on sustainability and the environment, recognising the role that construction and the built environment plays in addressing these issues
In the first year you will study the process of refurbishing a small building, including the surveying, designing and implementation of the works. As well as basic skills in technology, design, and science and materials, you will also develop CAD skills that can be used elsewhere in the course.
In the second year you will consider the technology behind more complex, multi-storey buildings. This involves exploring the importance of sustainability, health and safety, and management in the construction process.
Assessment will take place through assignments to test your skills, knowledge and understanding for each module. Assignments will draw upon real and simulated situations to reflect the work-related activities. Some assignments will require group activities as well as individual competencies to be demonstrated.
You will have GCSEs (grade C and above) in Maths and English.
You also need:
a National Diploma in Construction Level 3, or
an Extended Diploma in Construction Level 3, or
a National Certificate Level 3 (minimum 12 units), or
a suitable Bridging Course (National Award), having also obtained an NVQ Level 3 in Carpentry or Brickwork, or
a CIOB Diploma in Site Management.
We have excellent links with the construction industry and are one of the largest providers of training in the South East of England.
A programme of site visits and visiting guest lecturers, who are employed in the construction industry, will support your learning, giving current insight into the industry.
Successful completion of this course means you can join the second year of a degree course in a related discipline.
Alternatively, you can enter employment with your qualification.