9:00am on Monday 1st March 2021
National Careers Week (NCW) is a celebration of careers guidance in education across the UK.
The aim was to provide a focus for careers guidance activity at an important stage in the academic calendar to help support young people leaving education.
This year National Careers Week was taking place from 1st - 5th March and was celebrating its 10th anniversary.



RELIVE NCW2021
Watch back the sessions of NCW2021 and discover how Barking & Dagenham College can help both current and potential students with Careers advice and a wide range of opportunities.
Sector insight in Performing Arts with Rhoda Parker
Providing young people with vital and realistic information about different careers and career paths in the Performing Arts industry.
Young People's Initiative with Saneaah Ahmed, Commercazon
How to set up and own your business on Amazon.
Commercazon is all about learning how to sell on Amazon. We aim to help young people of this generation and upcoming generations to learn all about the ecommerce platform.
Careers in the Royal Air Force and their lifelong programme with Karl Milgate
My journey into investment banking

Mercedes Ola currently works for Goldman Sachs Investment Banking
A brilliant session about the skills entry requirements and a personal journey into the banking sector.

W.T.F.? - What's The Future!?
A journey into the future for young people around the globe over the next 2 to 10 years.
Empowered Youth delivers a high energy, exciting and motivational digital workshop addressing the most important skills required by today's youth, and tomorrow's leaders. The session will be interactive and hosted by a recognised thought-leader Dene Botha from South -Africa.

Careers in Finance Sector
Investment 2020- Charlotte Smiths
Virtual work experience for students interested in the finance and accounting industry.

National Citizenship Service - National Skills Challenge
Develop new skills and have fun with Emily Chapman.
The NCS has a summer programme for 16 & 17 year olds designed to pursue a passion project, learn new skills and meet new people. Hear about the programme that you can join in with to gain useful employability skills.
NHS Careers in the Health & Social Care sector
Providing young people with vital and realistic information about different careers and career paths in the National Health Service (NHS) from Rhoda Parker Employment Specialist at East London NHS Foundation Trust

CV Writing skills with our Careers Advisor Rachel King

An effective CV will place you ahead of the competition when looking for your next big career move, and hugely increase your chances of landing interviews. This session will show you the essential elements you need to include when writing your CV.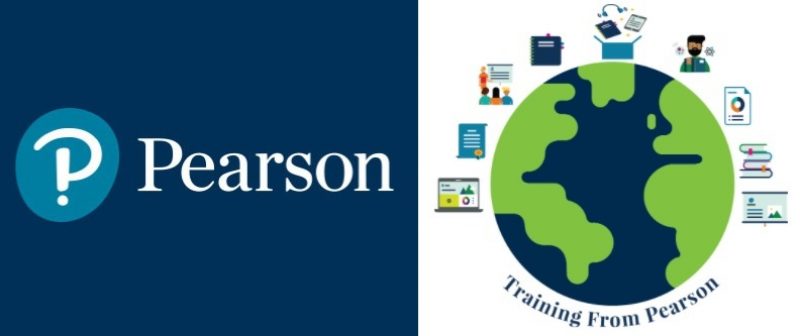 How to excel in Digital Marketing - Training from Pearson
External event

Business students are invited to join the webinar, co-hosted with the Digital Marketing Institute (DMI), to find out more about a career in Digital Marketing.

Paul Munds, Digital Skills & Performance Coach will present on some of the following areas:
· Current trends in Digital Marketing
· Relevant employability skills within the marketing sector
· Examples of jobs within the industry
· His personal experiences within the sector
Interviewing Christine Akhigbe, a Biomedical Scientist

Biomedical scientists carry out tests on samples taken by doctors and nurses in order to diagnose a range of illnesses and diseases. As a biomedical scientist, you'll carry out a range of laboratory and scientific tests on tissue samples and fluids to help clinicians diagnose and treat diseases. You'll also evaluate the effectiveness of treatments.
It will be a great opportunity to find out everything about a Biomedical Scientist career.
West Ham United Foundation & UEL programmes
Dominic Edwards will introduce the 2 degree programmes which the West Ham United Foundation delivers in partnership with the University of East London.

Made for Media
Jem Erguvenler, Zoom Media delivers a session about Digital Media Technology.
Getting started in the media industry, usefulhight form 10 years experience including skills to succeed, a view of where the industry is going and what it will be like in the next 5-8 years.
Skills for Employment and What Employers are looking for
Dionne Hoyte works for a local Logistics firm and was previously a BDC student. In the webinar she will share her experience in employability skills and what employers are looking for in a candidate applying for a job.
Wates Insight Day - skills and support for everyone
Find out more about careers in the Built Environment, opportunities and routes into the industry and top tips for your CV, applications and interviews.
https://www.wates.co.uk/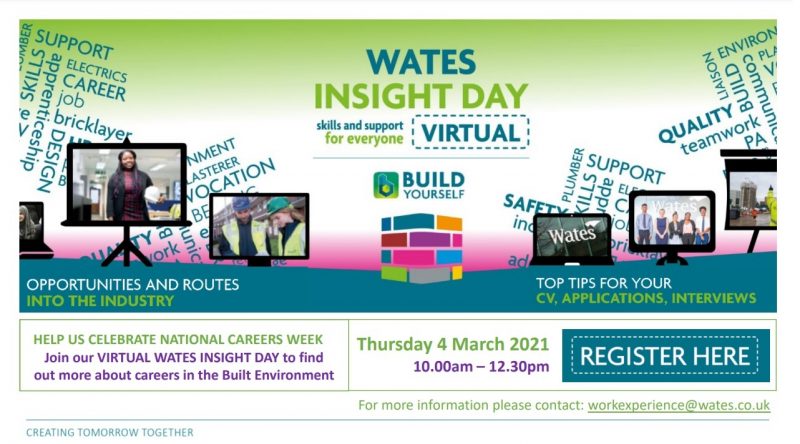 Essential Digital Skills programme @Barking & Dagenham College

The qualification is intended to support adults who want to join digital world by learning digital skills for life, their work or for use in further study. In the introduction session you are able to find out more about the courses available in Entry 3 & Level 1.
Start your career in Apprenticeships @Barking & Dagenham College

Come and discover, everything you need to know about Apprenticeships.
Barking & Dagenham College has a wide and varied apprenticeship offer. This covers industry sectors, from the more traditional professions of construction, engineering, hairdressing and childcare to the growing professional services office-based programmes in HR, management, IT, project management, marketing digital and creative.

We already have over 300 Employer Apprenticeship partners and the list is growing every day. You can now follow an Apprenticeship route through a wide range of sectors including: Digital, Business, Education, Health, Care, Construction, Engineering and more.
Introduction to HE & Going to University with Nancy Griffin
Find out more about Higher Education, how to apply or explore your options at this Higher Education Webinar. This is a general overview of the university and UCAS process delivered by Nancy Griffin from Linking London's NCOP programme.
Also, a great opportunity to you to ask your questions.
Law Careers with Chris Aniche from Curling Moore Solicitors
Find your Voice, My journey into becoming a lawyer. Essential skills entry requirement and how to realise that dream.
Careers in the Royal Navy and their lifelong programme with Andrew Redgate

Effective Application and Interviewing Skills with Jane Ajao, the HR Manager from the House of Common
Young People's Initiative with Saneaah Ahmed, Commercazon

Commercazon is offering training courses for people who would like to sell on Amazon. They can help you start and develop your business with the training courses. Find out more on the introductory session.